Designee SEALS 2018 Invitation
I hope that this message finds you and your loved ones all well and in good spirits. 
Later this year, we have a Moo Duk Kwan® event here in Melbourne Australia.  It is the South East Asian Leadership Seminar (SEALS) , and you and all of your Moo Duk Kwan® members are invited to attend.   
Our Kwan Jang Nim H.C. Hwang,  will be here for the week sharing the art and making stronger connections with Moo Duk Kwan® members.
In the spirit of oneness, we would like to ask you to share this information with all of the members in your country and let them know they are welcome to be here with us.
Please find attached two files for the SEALS event. (both are downloadable)

1.       The Information Booklet as a PDF file.
2.       A formal designees invitation letter.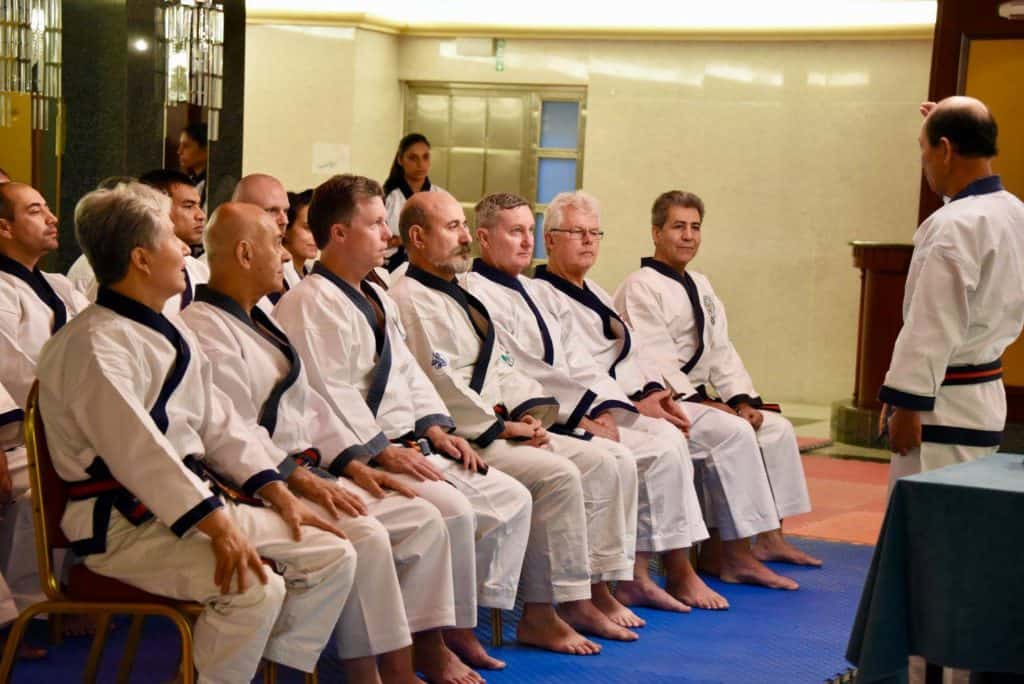 Yours in the Moo Duk Kwan
Kriton Glenn
Australia Designee 
SEALS 2018 Information Book
Dear World Moo Duk Kwan Designees
Designee SEALS 2018 Invitation

Began training in 1967 at the age of 16, as a member of the Brooklyn Highland Park Y.M.C.A., under the guidance and training of Mr. Mike Masley, Jr., Dan Bon 10180, and tested for Cho Dan on June 18, 1969.  Now a certified 4th Dan Ko Dan Ja, and was issued his original testing date Dan Bon 13927 by Kwan Jang Nim H.C. Hwang based on his petition to honor that date and evidence showing Mr. Mike Masley and his instructors,  Mr. Robert Sohn, Dan Bon 6037 and Mr. Vincent Nunno, Dan Bon 7291, were legitimate representatives of the Founder, and Kwan Jang Nim Hwang Kee and the Korean Soo Bahk Do Moo Duk Kwan Association in 1969.

Latest posts by Roberto Bonefont (see all)