Roberto Fontora, Sa Bom Nim, 34127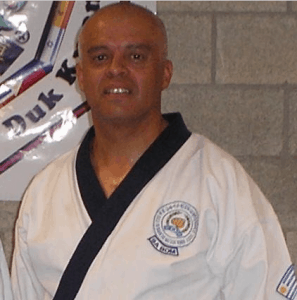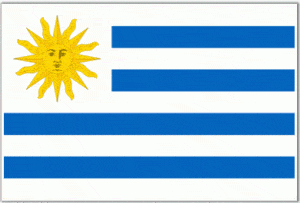 Name: Roberto Fontora
Position: World Moo Duk Kwan® Designee
Dan Bon: 34127
Roberto Fontora, Moo Duk Kwan® Dan Bon #34127, Sa Bom is an internationally certified Master level practitioner and master level Instructor (Sa Bom) of the Soo Bahk Do® martial art system taught in Moo Duk Kwan® schools worldwide.
Email:  robertofontora@hotmail.com
Postal: Lavalleja B32 INVE c/p 20,000 Maldonado, Uruguay
Mobile: xxxx
Country: Uruguay
Website: https://sites.google.com/site/soobahkdouruguay/
Facebook: https://www.facebook.com/fernandomartin.rodriguezfontora
Biography:
BREVE HISTORIA DE NUESRA ESCUELA
La Asoc. Uruguaya de Karate Coreano  inicia sus actividades en el 9 noviembre de 1990 en la Ciudad de Maldonado.  Fundada por el Profesor Roberto Fontora y dedicada  a difundir las técnicas y filosofía de la escuela Tang  Su Do en todo el Uruguay.  Con destacada participación en Torneos interestilos en Uruguay, Argentina, Brasil, Paraguay y USA.  Logra un reconocimiento Internacional, podemos nombrar en el año 1997 el 17 y 18 de abril Torneo La Batalla de Atlanta,         en el año 1999, 30 y 31 de julio Orlando Florida el U.S.OPEN.  Logrando sus estudiantes puestos destacados en ambas oportunidades, como es el caso de Pino PIRIZ Diana Díaz 5ª en Hyung, Romina Pini  3ª Combate 3ª Hyung y siendo la primera Escuela Uruguaya  que participa de estos eventos. que en Atlanta logra, 1º puesto en Combate y 2ª en Hyung, en Orlando
El Profesor Fontora obtiene su Grado de 4º Dan  en Tang Su Do en Diciembre del año 1998 y continúa la búsqueda de las raíces del Arte Marcial Coreano             . Así a comienzos del año 2002 contacta a Ricardo Giorgi de la Federación Argentina de SBD MDK y viaja a Bs As para conocer un poco más sobre los lineamientos de la MDK en el Mundo. Comienza la practica Activa viajando reiteradas veces a Bs As. Organiza el primer seminario de SBD MDK en             el Campus de Maldonado en Uruguay.  En Julio de 2002 es recibido Oficialmente como miembro de la escuela MDK por el SBN Francisco Blotta quien le da la bienvenida en ceremonia oficial durante el seminario de invierno 2002 en Bs As. Participan del Torneo Copa Bs As 2002 donde             Sus alumnos Florencia Menéndez yPino Piriz Danes ganan la categoría Combate.
En Noviembre de 2002 La Asociación Uruguaya viaja a Carlos Paz provincia de Córdoba en Argentina  donde participan de los seminarios dictados por Kwan Jan Nim H C Hwang y son recibidos oficialmente por el hijo del Gran Maestro Hwang KeeCreador de la escuela Mu Duk Kwan. En ese mismo año el profesor Fontora es nombrado por KJN HC Hwang Designado (jefe de instructores) Para La República             Oriental del Uruguay convirtiéndose así en el Único representante reconocido por la World Mu Duk Kwan en ese País . En Abril de 2003 El profesor Fontora es graduado  como Tercer Dan en SBD MDK recibiendo el Nro de Dan Bon ( Matrícula internacional ) # 34.127 de la MDK. A fines de Junio de 2003 viaja como Designado de Uruguay al primer Simposio de la MDK para designados en el Mundo donde entrena junto a los directores técnicos de todo el mundo bajo la guía de KJN H C Hwang.
La asociación Uruguaya de SBD MDK trabaja activamente para difundir El Arte y La Filosofía del Gran Maestro Hwang Kee dictando clases en los Dojangs autorizados a lo largo de todo el País.