Hwang Kee, Moo Duk Kwan® Founder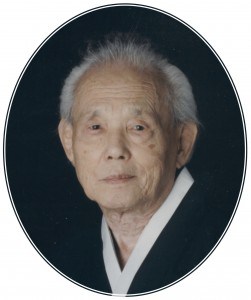 From humble beginnings in Japanese occupied Korea, Hwang Kee founded his first Moo Duk Kwan® martial art school in Yong San Ku on November 9, 1945.
He soon became one of the most widely renowned and respected martial artists in Korea. From 1953 to 1964 Hwang Kee began expanding his martial art schools and the Moo Duk Kwan® name that he created and the fist logo that he designed were displayed by instructors affiliated with him to identify them as legitimate sources of instruction and training in his legendary martial art system.
Learn more on: