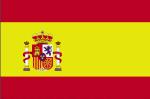 Name:  Diego Salinas
Position: World Moo Duk Kwan® Designee / WMDK TA Zone 3

Dan Bon: 35919
Diego Salinas, Sa Bom Nim, Moo Duk Kwan® Dan Bon #35919,  Sa Bom is an internationally certified Master level practitioner and master level Instructor (Sa Bom) of the Soo Bahk Do® martial art system taught in Moo Duk Kwan® schools worldwide.
In 2018 he was appointed to the World Moo Duk Kwan TAC for Zone 3 (Europe) by H.C. Hwang, Kwan Jang Nim.
Email:soobahkdospain@gmail.com
Postal: Sede Central Gabriel Carbonell 48, 1-C 07008 – Palma de Mallorca Islas Baleares
Mobile:  Tel.: 0034-675905193
Country: Spain
Website: Spain Soo Bahk Do Moo Duk Kwan ®
Biography:
-      Diego Salinas (35919) > Daniel Maronna (20561) > Francisco Blotta (19455) > HC Hwang (509) > Founder Hwang Kee
-      Entering to the MDK discipline: 1992
-      Promoted to 4th Dan: November 2007
Accomplishments:
-      Founding member of the Spain Soo Bahk Do Moo Duk Kwan Federation.