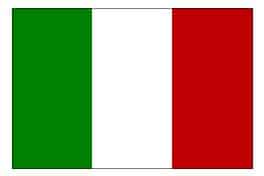 Name: Gianni Anile Chiarelli
Position: World Moo Duk Kwan® Designee
Email: soobahkdo.ita@gmail.com
Dan Bon: 21328
Gianni Anile Giarelli, Moo Duk Kwan® Dan Bon #23132 Sa Bom is an internationally certified Master level practitioner and master level Instructor (Sa Bom) of the Soo Bahk Do® martial art system taught in Moo Duk Kwan® schools worldwide.
Postal: Via Parco Degli Eroi 58, 1-00047 Marino (Roma), Italia
Mobile: ?
Country: Italy
Biography:
-      Gianni Anile (21328) > Roberto Villialba (16519) > Ted Mason (12895) > Jong Hyun Lee (3075) > Founder Hwang Kee
-      Entering to the MDK discipline: 1979
-      Promoted to 6th Dan: November 2005
Accomplishments:
-      Founding member of the Italia Soo Bahk Do Moo Duk Kwan Federation.
Website: http://soobahkdoitalia.135.it/