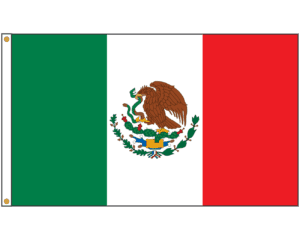 MEXICAN FEDERATION SOO BAHK DO MOO DUK KWAN
WHAT DOES YOUR DAN BON MEAN AND HOW DOES IT RELATE TO MOO DUK KWAN AND ITS DISCIPLINE?
Essay to aspire to the degree of Ee Dan
JACIEL MANRÍQUEZ MENDOZA
 Current Grade: CHO DAN (EDO02-142), Dan Bon 50380
 MOO DUK KWAN Teoloyucan, Edo. From Mexico
 KSN Juan Jaime Ambriz Martinez Dan Bon 47524
November 2018
WHAT DOES YOUR DAN BON MEAN AND HOW DOES IT RELATE TO MOO DUK KWAN AND ITS DISCIPLINE?
It is a unique number with which we are permanently registered with our name and generation when we graduate as Cho Dan.
Dan Bon's list was created by Kwan Jan Nim Hwang Kee in 1945 to identify those already certified in Moo Duk Kwan, at first only 4 students completed the training for Cho Dan, among them was the late Master Chang Kim who has the Dan Bon number 1
The Dan Bon tells us the place that all Dan members have on the list, regardless of age, weight, height or country, your place as a member will always be respected.
As Moo Duk Kwan is an international martial art no matter where we go, our place is firmly established, each Dan member can find the rightful place among all our partners, this system created by Grand Master HWANG KEE is based on the 5 values Moo Do:
HISTORY
Who we are when knowing our history. This knowledge helps to guide our actions with an awareness of our base, our history, our past, and helps us to understand where we are in the present as we create our future.
TRADITION
It is that which is inherited, established or transmitted as a habitual pattern of thought, action or behavior; the transmission of information, beliefs and customs. This is the process by which the essence of Soo Bahk Do Moo Duk Kwan is maintained. There are traditional methods of behavior and beliefs that were transmitted from the beginning of the Moo Duk Kwan. Some originated even before but these traditions began at some point in history. The tradition of bowing is a sign of respect and / or appreciation, as well as the use of the strip of color on the neck of our Do Bok, a tradition of the ancient Korean Military.
Philosophy
It is a set of ideas or beliefs related to a particular field or activity; a value system by which one lives; the most general beliefs, concepts and attitudes of an individual or group. Our philosophy guides our intention (Shim Gong) towards the good. Our philosophy includes the 8 key concepts, the 10 articles of faith in mental training and many other ideas and values. Our active study of these tools and our application of them as a practitioner of Moo Duk Kwan strengthens our life and demonstrates the philosophy with which we live.
DISCIPLINE AND / OR RESPECT
They are the basis of human relationships. The discipline will strengthen your professional behavior. Respect will strengthen your goodness. Discipline alone can bring the hard side that makes others feel uncomfortable. Respect can only bring the soft side that makes others too comfortable. Only these factors will bring a negative influence on human relationships. Discipline and respect must coexist with each other to obtain the maximum benefit from human relationships.
In addition, they must be strengthened by the other four values of Moo Do to fulfill their meaning.
TECHNIQUE
It is the way in which the technical details are worked on (such as basic technical movements of feet, hands, Il Soo Sik Dae Ryu, Ho Sin Sul, etc.). The techniques are very visible elements of Soo Bahk Do Moo Duk Kwan. We get the benefits of flexibility, self-defense skills and health as we train to improve our techniques. The techniques of Gi Chos, Hyungs and Dae Ryun are excellent tools to connect with the other four values Moo Do, History, Tradition, Philosophy and Discipline and / or Respect. From this connection we benefit by strengthening our techniques.
Values that unite Moo Do practitioners around the world.
The Grand Master HWANG KEE established a way to preserve the techniques of Soo Bahk Do, establishing a chain of command that allows Dan members to pass on the knowledge and techniques learned to younger members (GUP), out of respect and loyalty, Younger members can search their superiors for guidance.
We as Dan members by helping our fellow Gups, we are helping to convey the history, our tradition and the philosophy of Moo Duk Kwan.
The Dan Bon represents our lineage, a historical record that links us to all the owners of Dan Bon with the Soo Bahk Do Moo Duk Kwan around the world.
Reaching Cho Dan's rank is not easy, it's years of training, of intense sacrifice, of studying and practicing, both from our side and from our parents, because they are also participating in the formation and education of this art, but in the end the prize is to belong or be part of the history of Soo Bahk Do.
A story that has not been easy. Since the Moo Duk Kwan was divided. Many practitioners joined the Tae Kwon Do Association for political reasons. Grand Master realized and understood that the essence of Soo Bahk Do's art would not survive, and he refused to join the new association. Moo Duk Kwan had a great influence in the martial arts community and was well respected. They tried to steal and destroy the Kwan Jeok Bu (book where the record of the Dan Bon is kept) to erase the record of seniority in Moo Duk Kwan. By doing this, they believed that they could present themselves as members and gain political influence, but they were not successful. And after many years of difficulties and political repression, Grand Master and Moo Duk Kwan prevailed.
In conclusion, my Dan Bon is a great heritage and connects me with the past of Moo Duk Kwan, the porting on my tape represents a great commitment to the martial art and myself, that's why I continued my practice of Soo Bahk Do with Great enthusiasm, and thanks to my Dan Bon I will always have a place in the history of Moo Duk Kwan.