World Moo Duk Kwan Seasons Greetings 2022

World Moo Duk Kwan, Soo Bahk Do Moo Duk Kwan, Tang Soo Do are registered trademarks. ®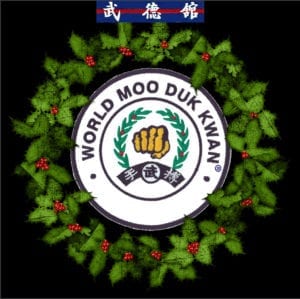 Reading Time:
< 1
minute
Merry Christmas      Feliz Navidad         joyeux Noël
Fröhliche Weihnachten  καλά Χριστούγεννα    Gleðileg jól
  Selamat Natal      buon Natale    メリークリスマス
리 크메리마스스      کریسمس مبارک    mutlu Noeller
SELAMAT HARI NATAL
One Moo Duk Kwan      원 무덕 관
On behalf of the World Moo Duk Kwan, and it's leadership, instructors, assistants, and students; have a wonderful and safe holiday season.  We wish our entire Moo Do families, friends, and loved ones, a joyous, seasons greetings.  Let us reflect on this year's events that helped improve our human relations throughout the world.  Peace on earth and good will to men and women.  A happy and prosperous year in 2023!
Soo Bahk!
In Moo Do,
Roberto Bonefont, Sr., #13927, Kyo Bom
WMDK Web Assistant