Euro Soo Bahk Do 2015, Wavre, Belgium
Beautiful day, in the presence of Greeks, Swiss, Spanish, English... And the Kwan Jang Nim H.C. Hwang. Thank you all for your participation, and thank you to Sa Bom Nim Boussalaa for organizing this meeting for the 25th time.
Soo Bahk!!!
Euro Soo Bahk Do 2015, WAVRE, Belgique
Superbe journée en présence de Grecs, suisse, espagnols, anglais... et du grand-maître. Merci à tous pour votre participation et merci à maître Boussalaa d'avoir organisé cette rencontre pour la 25 ème fois.
Soo Bahk !!!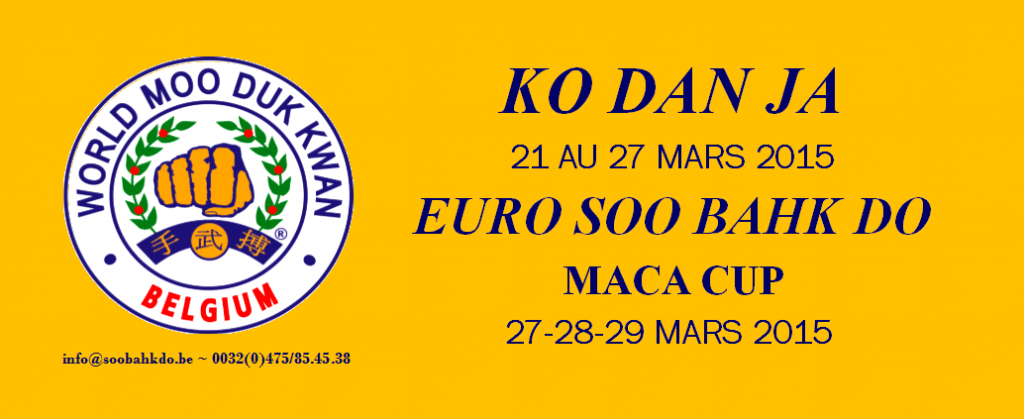 Photos courtesy of Sara Bou and Facebook Postings on the World Moo Duk Kwan Site.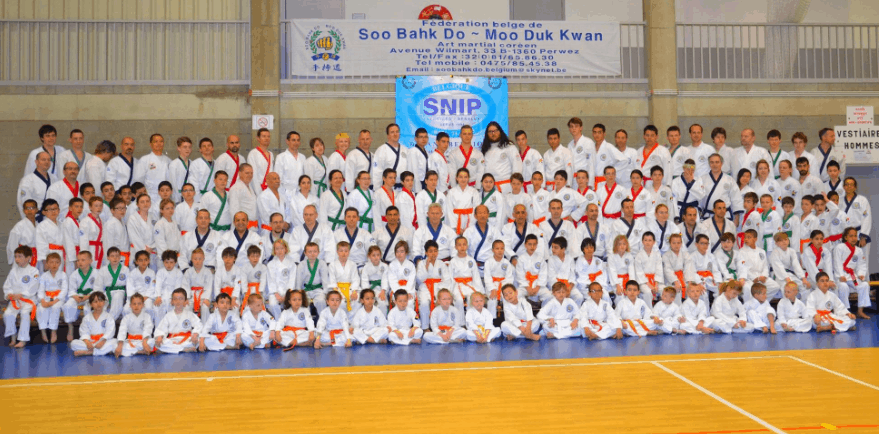 The World Moo Duk Kwan® Designee, El Hassane Boussalaa, the designee for Belgium recently was evaluated for his Chil Dan by Kwan Jang Nim H.C. Hwang, during the Euro Ko Dan Ja Shim Sa recently held in Belgium.
The Kwan Jang Nim received these historical photos from Boussalaa, Sa Bom Nim, that we would like to share with you.