HAPPY ANNIVERSARY MOO DUK KWAN, 74 YEARS OF MOO DO EXCELLENCE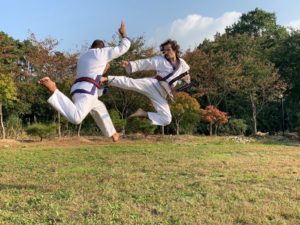 Reading Time:
3
minutes
TODAY, NOVEMBER 9TH, 1945, OUR GREAT GRANDMASTER, KEE HWANG, ORGANIZED ONE OF THE MOST INFLUENTIAL MARTIAL ARTS ASSOCIATIONS IN SOUTH KOREA. THIS SAME ORGANIZATION HAS GROWN FOR THE PAST 74 YEARS THROUGH MOO DO EXCELLENCE.  OVER THE LAST 74 YEARS, 22 COUNTRIES ARE NOW ACTIVELY PARTICIPATING IN THE ART OF SOO BAHK DO MOO DUK KWAN, UNDER THE GUIDANCE AND LEADERSHIP OF KWAN JANG NIM, H.C. HWANG, SUCCESSOR TO HIS FATHER'S ART AND ASSOCIATION.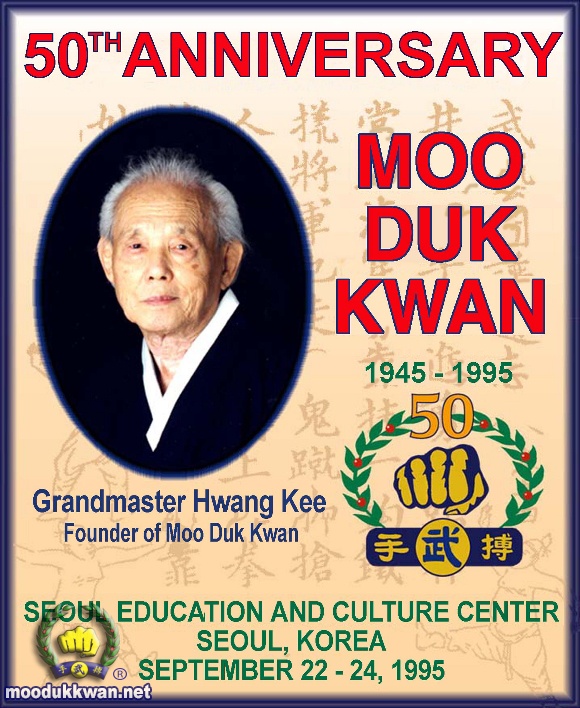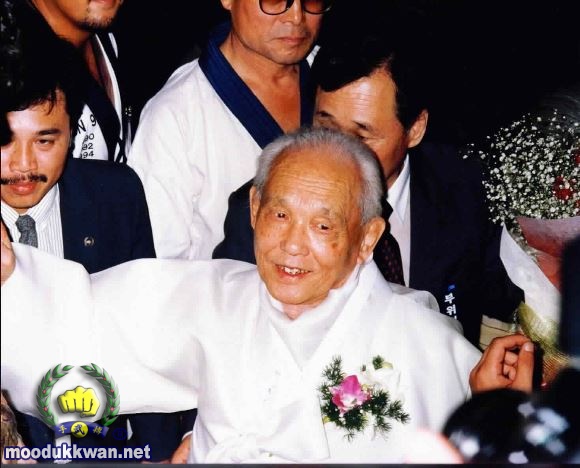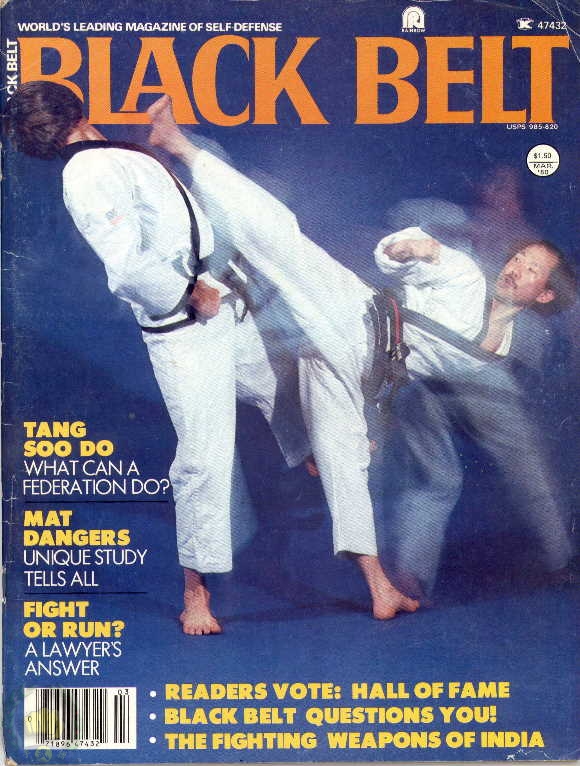 Pyung Ahn Hyungs around the world, WMDK YL

New World Moo Duk Kwan Youth Leaders video 2019Enjoy !Team of #7 video :Writer : Stephen Lehars (Aus)Editing : Chris Jessop (UK)Project Manager : Emilio Ayub (Arg)Committee members : German Baigorria (Arg), Lee Kyu Pyong (Kor)Actors : Thanks to all the teams participating ! #youthleaders #soobahkdo #moodukkwan #youthleadershipprogram #worldmoodukkwan #heritageprogram #tangsoodo #taekwondo #worldmdk

Posted by World Moo Duk Kwan Youth Leaders on Friday, September 27, 2019

Began training in 1967 at the age of 16, as a member of the Brooklyn Highland Park Y.M.C.A., under the guidance and training of Mr. Mike Masley, Jr., Dan Bon 10180, and tested for Cho Dan on June 18, 1969.  Now a certified 4th Dan Ko Dan Ja, and was issued his original testing date Dan Bon 13927 by Kwan Jang Nim H.C. Hwang based on his petition to honor that date and evidence showing Mr. Mike Masley and his instructors,  Mr. Robert Sohn, Dan Bon 6037 and Mr. Vincent Nunno, Dan Bon 7291, were legitimate representatives of the Founder, and Kwan Jang Nim Hwang Kee and the Korean Soo Bahk Do Moo Duk Kwan Association in 1969.

Latest posts by Roberto Bonefont (see all)