Here are some pictures of all the participants of the 5th Ko Dan Ja Shim Sa in Cordoba, Argentina.  Our sincere congratulations to our Kwan Jang Nim H.C. Hwang and all the candidates, visitors and supporters of this Shim Sa.
Our Sincere thanks to Moo Duk Kwan en Carlos Paz for posting these wonderful photos on FACEBOOK.
Phillip Bartolacci

 Un saludo a todos los candidatos Ko Dan Ja, visitantes e invitados especiales.

Tengo recuerdos muy gratos de la Ko Dan Ja Shim Sa en América del Sur, y ojalá estuviera allí para compartirlo con ustedes de nuevo.

A estas alturas ya está a medio camino, y el final está a la vista. Sin embargo, a pesar de que puede haber problemas y dificultades, la recompensa siempre es más tarde y más. El Ko Dan Ja Shim Sa continuamente te recompensará con los años, y en más formas de las que te puedas imaginar.

Mis mejores deseos para el éxito continuado en este evento apreciado.

Siempre tuya en Moo Duk Kwan,

Soo Bahk Do España

 Estimados candidatos y visitantes del 5º Ko Dan Ja Shim Sa , desde España les deseamos los mejores deseos, que vuestro aprendizaje y evolución en el Moo Do bajo la guía del Kwan Jang Nim y los miembros Senior se conviertan en la mejor energía para guiar a sus estudiantes... No he podido estar junto a ustedes físicamente , pero mi mente recorre cada día del Ko Dan Ja SS con gran emoción. En Moo Duk Kwan , Diego Salinas.

Hace unos segundos · Me gusta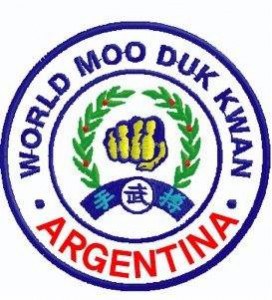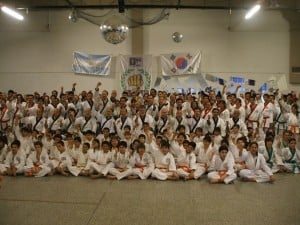 Kwan Jang Nim and the attending Ko Dan Ja join in on some Karaoke during the Banquet.
And our sincere thanks to Carlos Moyano, Sa Bom Nim for posting these pictures on FACEBOOK.
SOO BAHK!