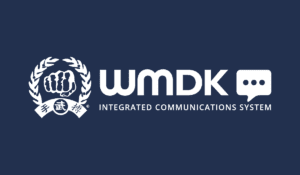 The World Moo Duk Kwan Ko Dan Ja in Korea starts this weekend, along with the World Moo Duk Kwan Youth Leadership Symposium, returning to Kyei Myung Training Center, Kang Hwa Island, Republic of Korea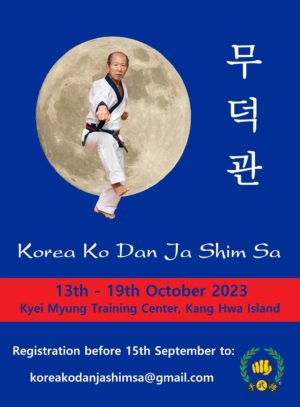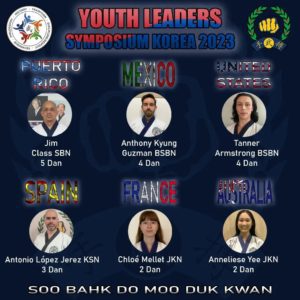 Youth Leaders Symposium 2023 is about to come and here are the attendees!!
Youth Leaders from around the world will meet in Korea to train but also to discuss about the evolution of Moo Duk Kwan through the program.
We hope they enjoy a lot and make unforgettable memories!