Kwan Jang Nim H.C. Hwang's History Timeline for 2017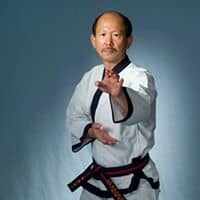 Reading Time:
5
minutes
https://www.facebook.com/notes/world-moo-duk-kwan/kwan-jang-nim-hc-hwangs-history-timeline-2017/1668254823241436/
Kwan Jang Nim H.C. Hwang's History timeline 2017
(This project would not haven been possible without the guidance and historical input of Kwan Jang Nim H.C. Hwang. Special thanks to Frank Bonsignore, Sa Bom Nim and Roberto Bonefont Sr., Sa Bom Nim for their insights and proof reading, and historical input.)
By Steven Lemner
2017 January 27th – 29th:
Attended Region I Winter Camp
2017 February 11th: 7th
Dan and up training in Region 2 at the MDK HQ
2017 March 4th:
Attended the 70th year Birthday clinic and cerebration. Clinics held at the MDK HQ and celebration was held at the Iberia restraint in Newark, NJ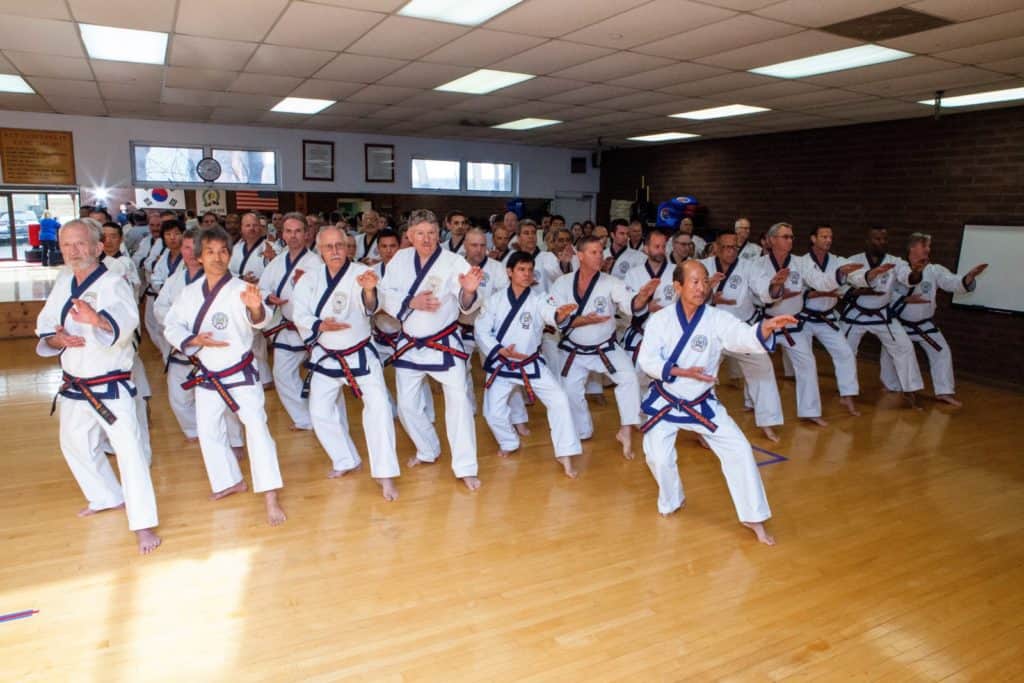 2017 March 18th – 24th
: Attended the Euro Ko Dan Ja Shim Sa which was held in Athens, Greece.
2017 April 14th – 16th
: Attended the 139th Dan Shim Sa and Instructor's clinic at the Central HQ in Seoul, Korea.
2017 April 29th
: Attended the 139th Region 2 USA Dan Shim Sa.
2017 May 5th – 7th
: Attended the 139th Region 3 USA Dan Shim Sa in Myrtle Beach, S.C.
2017 June 3rd
: Attended tournament held by Region 1 USA in Connecticut.
2017 June 10th
: Attended a Dan certificates presentation ceremony at the Kwon's SBD Dojang in Manhasset, NY
2017 June 23rd
: Attended Gup Shim Sa at the Hwang SBD in Gillette, NJ
2017 July 28th – 30th
: Attended Region 10 USA summer camp in Washington State.
2017 August 10th- 12th
Attended the 39th U.S. National Festival, Montgomery ,TX.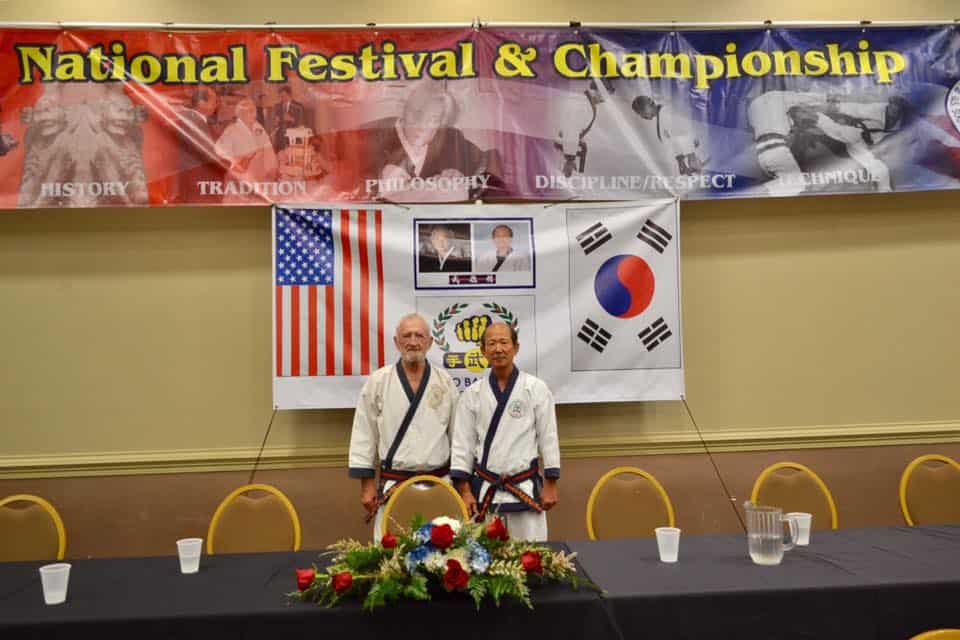 2017: August 10th:
Introduced the New 5th generation of T.A.C. members for the USA
: This was made to help increase the visible action of the art to the world though various forms of media and further the growth of the art, and also to support studio owners and the membership. This is also the first time that TAC assistants were added to help serve the TAC and the membership.
The following were selected as the new technical adversary committee members:
Technical (Ki Sul Bu) – Jeff Griggs SBN 23269 / Jen Gibbons SBN 32238
Define technical standards & improve quality of Shim Gung/Neh Gung/Weh Gung
Define TAC event clinic material, structure, and perform instruction
Nationals competition oversight and supervision
Performance of technical content for SBD institute distribution
TAC tour content definition
Coordinate with Digital Media, Administration, and MDK Preservation to align content and standards with work products deployed to the organization
Digital Media (Digital Bu) – Thomas Thai SBN 32244 / Frank Tsai SBN 32700
SBD institute administration and content definition
Event filming & content distribution
MDK advertisement and awareness programs through social media (twitter, Facebook, YouTube, etc)
Historical preservation of MDK through social media, SBD institute, and documentation
Education of membership at events through social media (communication of history)
Coordinate with MDK Preservation to further the goals of spreading the art and awareness of MDK
MDK Preservation (Jin Heung Bu) – Cort Stinehour SBN 33190 / Jared Rosenthal SBN 32740
Define studio & teaching programs to support membership growth
Define studio business operations programs to support studio growth
Perform regular touch points/calls/interfaces with REX and studio owners
Define studio retention programs
Coordinate with Digital Media & Administration Bu to facilitate content distribution and tools for the studios
Administration (Heng Jeung Bu) – Josh Lockwood SBN 29755 / Michael Zickafoose SBN 30699
Define administration process improvements to simplify studio owner burden (Dan testing processes, paperwork, etc.)
Support National event administration, documentation, & process support (Nationals divisions, KDJ manual updates, process, etc.)
TAC instructional content documentation for regional distribution
Coordinate with MDK Preservation, Ki Sul, and Digital Media Bu to facilitate delivery of work products to be deployed to the organization
TAC Chairman – Craig Hays 23132
Supervise and direct the TAC
Deliver instruction and event organization
Serve at the discretion of the President of Moo Duk Kwan
Coordinate with SAC, HKI, BOD to ensure preservation of the Federation's charter
Serve as US representative to the World Moo Duk Kwan
TAC Assistants (The first time in history TAC Assistants were added)
Rodrigo Cruz SBN 33484 (Technical & Digital Media)
Brian Corrales SBN 36364 (Technical & Digital Media)
Josh Duncan SBN 29793 (Technical)
Sue Fittanto SBN 41586 (Digital Media & Preservation)
Master Ed Horni 36429 (Administration)
2017 August 21st – 27th
Attended the Euro Summer Camp, Palma De Mallorca, Islas Baleares, Spain
2017 September 9th
: Attended the final ceremony for late Robert M. Shipley IV Sa Bom Nim' passing in Hawaii.
2017 October 14th: Attended the 140th Dan Shim Sa at the Region 2 USA.
2017 October 20th – 26th:
Conducted the Korean 16th Ko Dan Ja Shim Sa, Seoul, Korea
2017 October 20th -26th
: Attended the 2nd World Moo Duk Kwan youth leadership symposium, Gang Hwa Do, Korea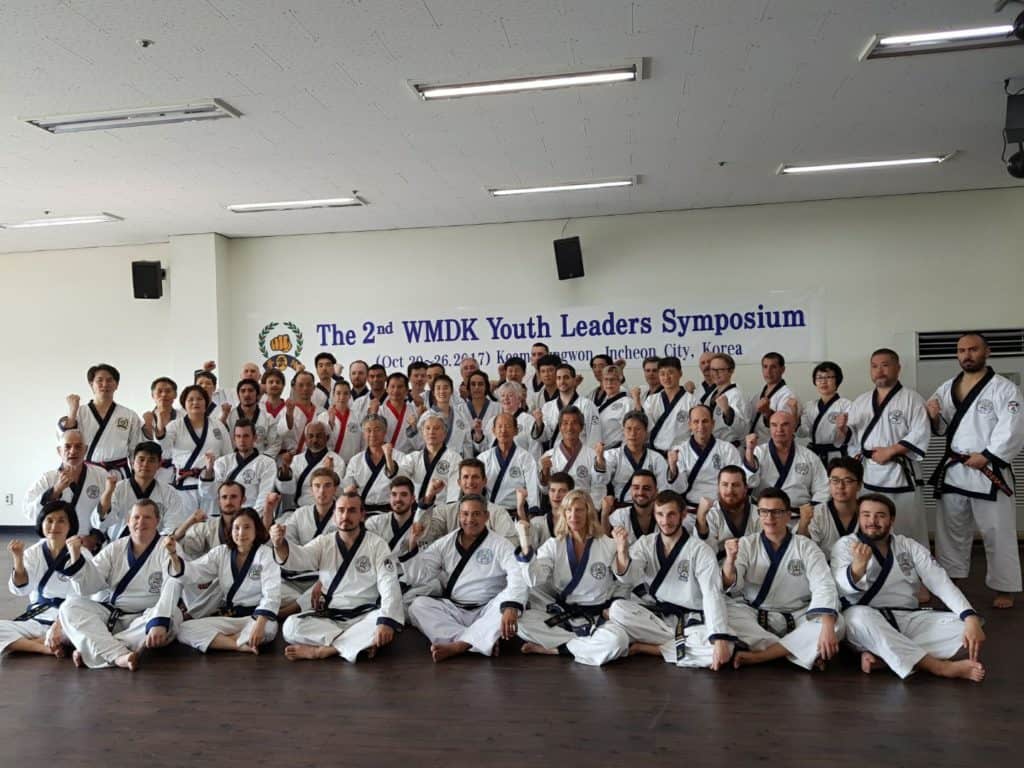 2017 October 27th
: Conducted seminars for Dan and Youth Leaders in Dae Ku, Korea
2017 November 3rd -5th:
Attended the 50th anniversary of the Malaysia Moo Duk Kwan, Miri Malaysia
2017 November 10th – 12th :
Attended the Moment with the Masters, Montgomery TX.
2017 November 10th – 17th:
Conducted the 34th USA Ko Dan Ja Shim Sa, Montgomery, TX.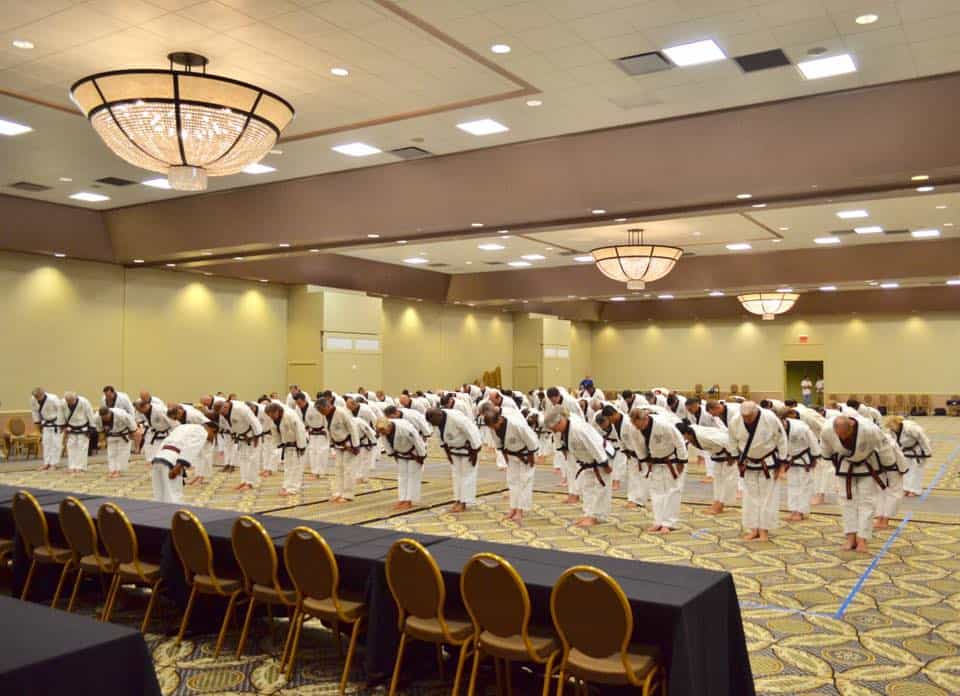 2017 November 29th- December 2nd:
Attended the World Moo Duk Kwan symposium, Greece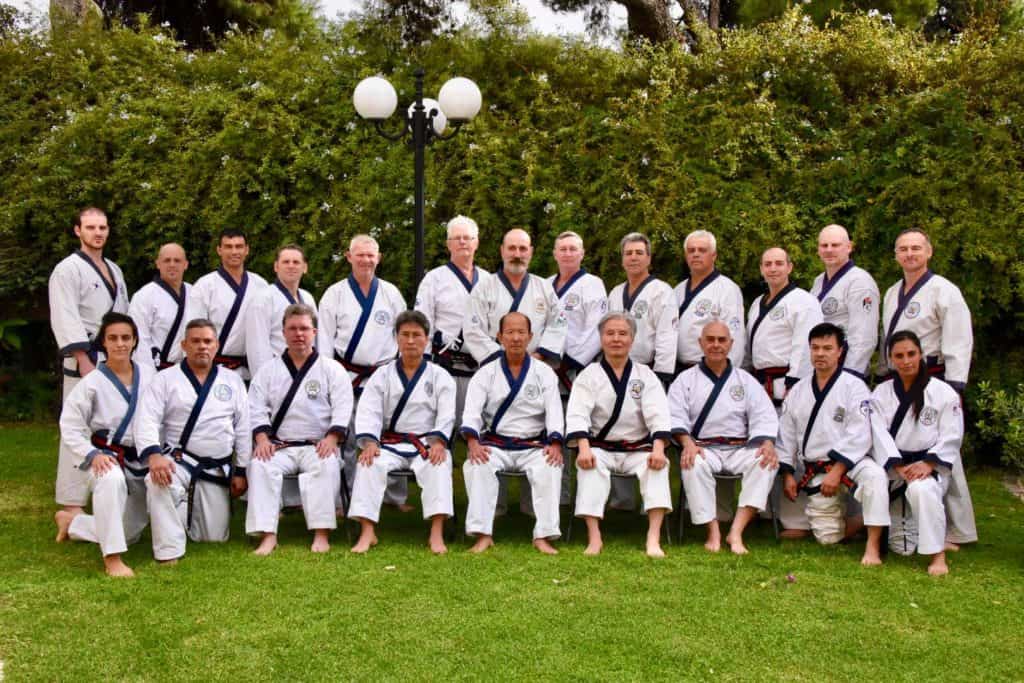 Attending to represent each country:
Jim Class (Puerto Rico, Designee)
Diego Salinas (Spain, Designee
)
Kostas Papadopoulos (Greece, Designee
) In support:
Stathis Ntaflos (Greece), and Angelo Piskalis Kyo Sa.
Urs Spoerri (Switzerland, Designee
)
Gianni Anile (Italy, Designee
) In support:
Antonello Anile (Italy)
Kriton Glenn (Australia, Designee
)
Mo Vatan (Iran, Designee
)
Roberto Fontora Ortiz (Uruguay, Designee
)
Alex Carillo Sanhueza (Chile, Designee
) In support:
Jacqueline Maturana Olivares (Chile)
Xavier Dufour (Belgium, Designee)
In support:
Laurent Serruys (Belgium).
Elodie Mollet (France, Designee
)
Fabiano Mello (Brazil, Designee
)
Craig Hays (USA, Designee
)
Lee Dong Gyu (Korea, Designee
) In support:
Choi Eui-Sun (Korea),
Francisco Blotta (Argentina, Designee
)
Cesar Rodriguez (Iceland, Designee
)
Ramiro Guzman (Mexico, Designee) represented by Proxy
Current World Moo Duk Kwan Country Designees Appointed by the Kwan Jang Nim
Leonardo Barboza Rodríguez. Dan Bon: 47553 Costa Rica
Gil Won Lee Dan Bon: 3759 Korea
Edgardo Grandeza Dan Bon: 12197 Philippines
Ramiro Guzman Dan Bon: 16354 Mexico
Young Ho Lee Dan Bon: 16889 New Zealand
Francisco Blotta Dan Bon: 19455 Argentina
Xavier Dufour. Dan Bon : 36706 Belgium
Gianni Anile Chiarelli Dan Bon: 21328 Italy
Kostas Papadopoulos Dan Bon: 21542 Greece
Thian Lok Lim Dan Bon: 23321 Malaysia
Moshe Jakobi Dan Bon: 23640 Israel
Kriton Glenn, Dan Bon: 23757 Australia
Elodie Mollet Dan Bon: 38935 France
Urs Spoerri Dan Bon: 26021 Switzerland
Frank Schnitzler Dan Bon: 47551 Germany
Diego Salinas Dan Bon: 35919 Spain
Cesar Rodriguez Luna Dan Bon: 44158 Iceland
Robert Hedges Dan Bon: 22420 UK/Ireland
Alex Carrillo Sanhueza Dan Bon: 34686 Chile
Roberto Fontora Dan Bon: 34127 Uruguay
Craig Hays Dan Bon: 23132 USA
Mostafa Mahmoudi Dan Bon: 32958 Iran
Jim Class Dan Bon: #35373 Puerto Rico
Brazil – Mr. Fabiano Mello Dan Bon: 42480
Possible pending New designees:
Panama – Mr. Geovani Ernesto Padiila Arauz Dan Bon: 42479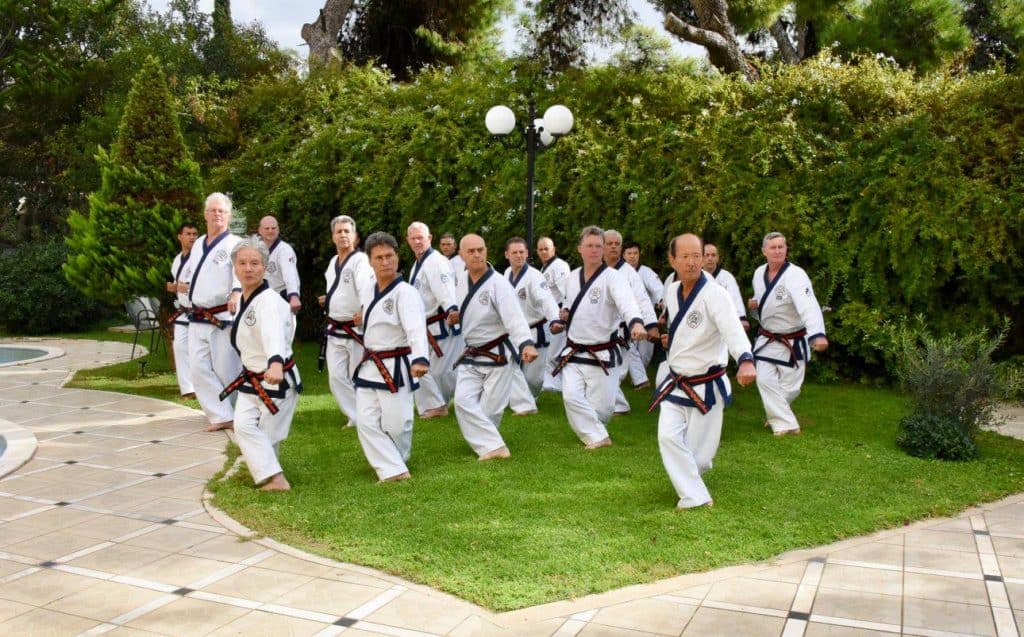 Began training in 1967 at the age of 16, as a member of the Brooklyn Highland Park Y.M.C.A., under the guidance and training of Mr. Mike Masley, Jr., Dan Bon 10180, and tested for Cho Dan on June 18, 1969.  Now a certified 4th Dan Ko Dan Ja, and was issued his original testing date Dan Bon 13927 by Kwan Jang Nim H.C. Hwang based on his petition to honor that date and evidence showing Mr. Mike Masley and his instructors,  Mr. Robert Sohn, Dan Bon 6037 and Mr. Vincent Nunno, Dan Bon 7291, were legitimate representatives of the Founder, and Kwan Jang Nim Hwang Kee and the Korean Soo Bahk Do Moo Duk Kwan Association in 1969.