Linda Morey, Sa Bom Nim Promoted to Pahl Dan (8th Dan)
Reading Time:
2
minutes
In a brief honorable ceremony, on April 7th, 2018; presented by the Kwan Jang Nim H.C. Hwang, Linda Morey, Sa Bom Nim, Studio Owner of Gillette Soo Bahk Do, in New Jersey, was presented with her Pahl Dan certificate, at the 141st Dan Shim Sa, held in Grahamsville, New York, USA.  Sa Bom Nim Morey was praised by the Kwan Jang Nim, stating, "She is an excellent teacher, she is wonderful with the children at her dojang."  She started in the 1970's with the Kwan Jang Nim at the Springfield Dojang in New Jersey.  She was a dominant figure during that time in many local and national tournaments competing in free sparring and hyung competitions.  She has been an excellent role model for woman in the martial arts.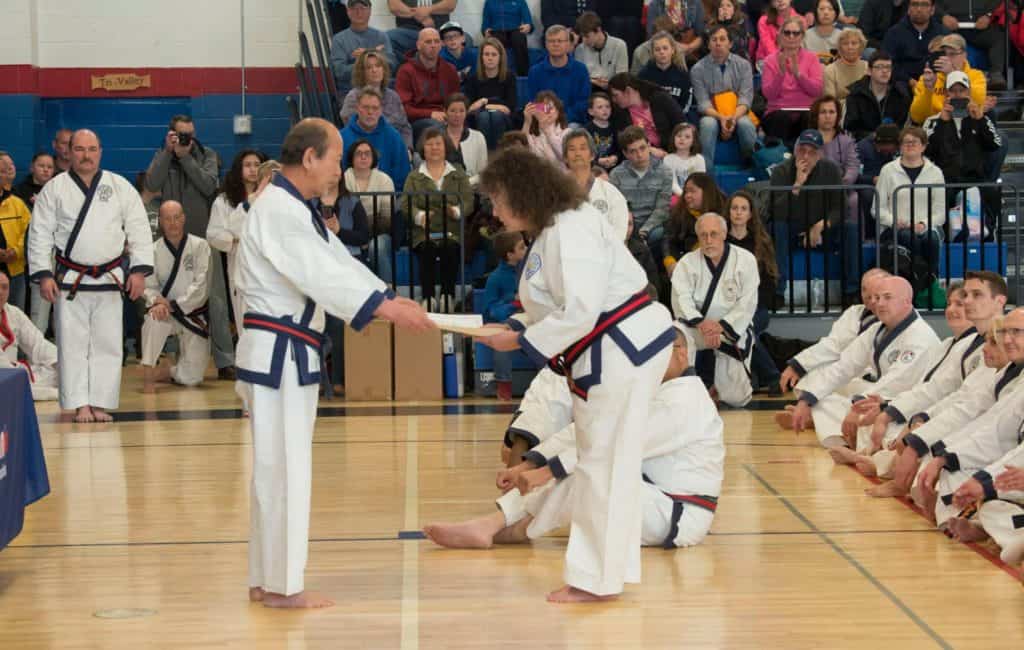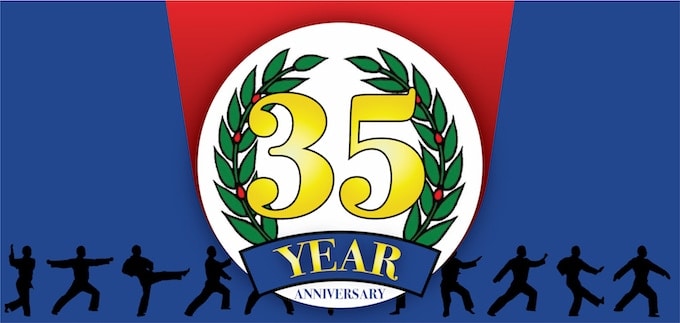 Soo Bahk Do Karate of Gillette has served the local community since 1982 and is dedicated to developing key concepts of the art, thereby improving basic desirable human attributes such as courage, concentration and endurance.
Our studio is a certified member of the United States Soo Bahk Do Moo Duk Kwan Federation® since 1989. Soo Bahk Do is a traditional Korean martial art, the purpose of which is to develop every aspect of the self, in order to create a mature person who totally integrates his/her intellect, body, emotions, and spirit. This integration helps to create a person who is free from inner conflict and who can deal with the outside world in a mature, intelligent, forthright, and virtuous manner.  


Congratulations to Linda Morey, Sa Bom Nim, on her promotion to Pahl Dan, she is now the highest ranking woman in the World Moo Duk Kwan.   SOO BAHK!

Began training in 1967 at the age of 16, as a member of the Brooklyn Highland Park Y.M.C.A., under the guidance and training of Mr. Mike Masley, Jr., Dan Bon 10180, and tested for Cho Dan on June 18, 1969.  Now a certified 4th Dan Ko Dan Ja, and was issued his original testing date Dan Bon 13927 by Kwan Jang Nim H.C. Hwang based on his petition to honor that date and evidence showing Mr. Mike Masley and his instructors,  Mr. Robert Sohn, Dan Bon 6037 and Mr. Vincent Nunno, Dan Bon 7291, were legitimate representatives of the Founder, and Kwan Jang Nim Hwang Kee and the Korean Soo Bahk Do Moo Duk Kwan Association in 1969.

Latest posts by Roberto Bonefont (see all)