Moo Duk Kwan Heritage Program Launch

Cardiff, Wales United Kingdom April 27-28 2019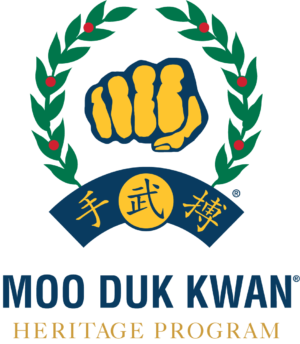 Reading Time:
2
minutes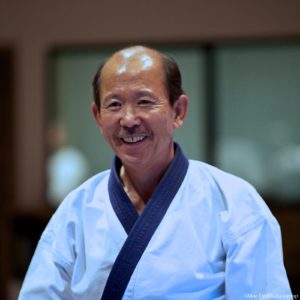 I trust this message finds all members who have roots to the Moo Duk Kwan® in the best health and spirits.
On April 27 and 28, I attended by invitation, the United Kingdom open Tang Soo Do Tournament in Cardiff, Wales.
The first day I was a guest observing and on the second day I conducted a seminar for approximately 150 students.
I would like to express my sincerest appreciation for the warm reception I was provided by host, Master John Trudgill, his participants, the seminar students and the Soo Bahk Do® members who supported me there.
I consider this experience second in importance only to the founding of the Moo Duk Kwan® by my father in 1945.
It represents the first step toward a process and a program for anyone with Moo Duk Kwan® heritage who wishes to establish or reconcile their affiliation with the Moo Duk Kwan® organization through the World Moo Duk Kwan Heritage Membership Program which I have directed and approved.
Many months of careful planning within an environment of respect, courtesy and a building of trust have made this program a reality within the Soo Bahk Do community and among the various interested Tang Soo Do organizations that have expressed interest in the initiative.
My initial feelings are very warm with pleasant happiness that every objective targeted has been met. It is my hope that we sustain this energy through the coming months and from this effort and those events planned for the future...
Again, thank you all very much for the warm reception. I believe this step will help create what I believe to be an important part of our future and our organization for generations to come.
To our World Moo Duk Kwan members, I ask for your support in this program as it now officially moves forward.
I am implementing a thorough educational program for all those who may have questions and plan to enlist your direct assistance in months ahead.
This is essential to the program's success.
Thank you for your dedication to the art and to the Moo Duk Kwan,
In Moo Duk Kwan,

HC Hwang

H.C. Hwang is 
Moo Duk Kwan® Founder Hwang Kee's appointed successor for the Moo Duk Kwan® Kwan Jang Nim position
. As President of
the World Moo Duk Kwan®
he works to preserve the Moo Duk Kwan
®
 martial art organization's legacy, philosophy, Moo Do values, technical excellence, and continues the evolution and development of the Soo Bahk Do
®
martial art system. Connect with him via the websites and social network links above.

Latest posts by H.C. Hwang (see all)