SEALS UNDERWAY THIS WEEK - HERE'S A REPOST ABOUT THE EVENT.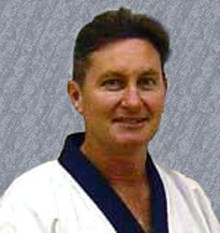 Reading Time:
< 1
minute
The next South East Asia Leadership Seminar (SEALS) will be hosted in Melbourne, Australia from 11th – 14th October 2018.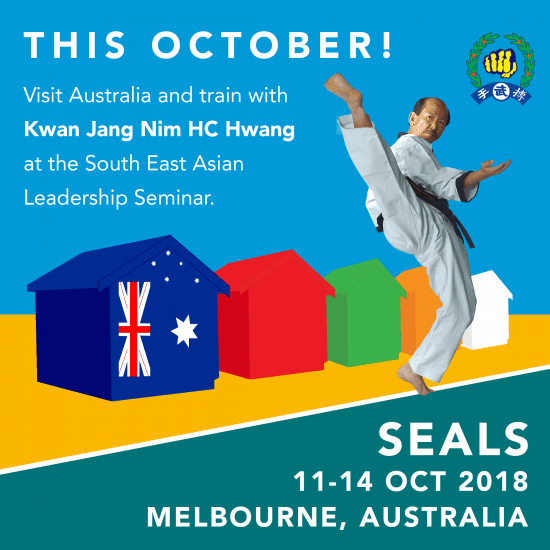 SEALS is an official Moo Duk Kwan event which has a great tradition of bringing international Moo Duk Kwan members together, strengthening our connection and identity, developing the leader within us and experiencing our philosophy in action.
We extend an invitation to dojangs and members worldwide to train in Melbourne with the Grandmaster HC Hwang. We have many Ko Dan Ja members already registered, adding their instruction and experience to this wonderful event.
Held during Melbourne's mild Spring, this event allows you the chance to connect or renew friendships with international practitioners from around the world and experience some of the unique cultural experiences Melbourne has to offer.
For information about the seminar, please visit the Victoria Region 5 Soo Bahk Do facebook page or contact us with enquiries at victoriaregion5@gmail.com.
Please forward this information on to your own students and other Moo Duk Kwan members worldwide.
We look forward to see you in Melbourne and training hard with you!
Yours in the Moo Duk Kwan
Region 5 SEALS Committee
Click on the link below to see the original page.
http://australiamoodukkwan.com/2018/05/seals-2018-melbourne-australia/

Began training in 1967 at the age of 16, as a member of the Brooklyn Highland Park Y.M.C.A., under the guidance and training of Mr. Mike Masley, Jr., Dan Bon 10180, and tested for Cho Dan on June 18, 1969.  Now a certified 4th Dan Ko Dan Ja, and was issued his original testing date Dan Bon 13927 by Kwan Jang Nim H.C. Hwang based on his petition to honor that date and evidence showing Mr. Mike Masley and his instructors,  Mr. Robert Sohn, Dan Bon 6037 and Mr. Vincent Nunno, Dan Bon 7291, were legitimate representatives of the Founder, and Kwan Jang Nim Hwang Kee and the Korean Soo Bahk Do Moo Duk Kwan Association in 1969.