The World Moo Duk Kwan regrets to announce the passing of Master John Natividad, Alumni and Significant Contributor to the Moo Duk Kwan Legacy.  Master Natividad, known as the "Giant Killer," during his early years as National and International Competitor during the late 1960s and 70s, after receiving his 1st Dan from Master Carlos (Chuck) Norris.  Below is a memorial page on his website, a fitting memorial showing some of his early work in Tang Soo Do.  During the 75th Anniversary of the World Moo Duk Kwan, Master Natividad was recognized as a significant contributor to the art of Tang Soo Do Moo Duk Kwan, during the early years of the expansion of Tang Soo Do in the United States.  Aloha Master Natividad, and Rest in Peace.  Tang Soo!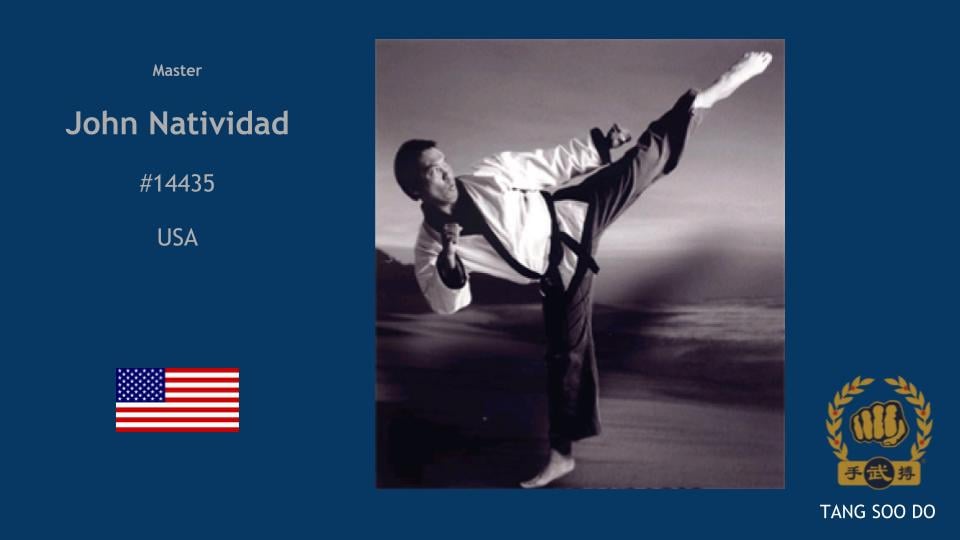 Please view this YouTube "A Tribute to John Natividad.
Thanks to Master Ted Gambordella, for this YouTube tribute to Master John Natividad.
https://www.johnnatividad.com/remembering-john-natividad-1946-2021/
Click on the highlighted John Natividad, to go to his website and see the entire article.