Youth Leadership Project: Greece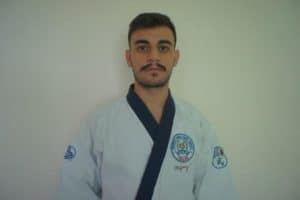 Reading Time:
2
minutes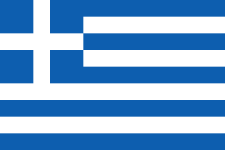 Dear World Moo Duk Kwan Youth Leaders,
Greetings from Crete, Greece. I would like to share with you the experience I had this October in Seoul, Korea. I participated in the Youth Leadership Program representing Greece. The event was perfectly organized thanks to World Moo Duk Kwan association and Korean association. In this symposium, there were 18 students from 13 different countries. As you can imagine we were people with different thoughts, different culture, different religions, different language etc. Though, there was one thing we had in common that prevailed everything, our passion for Moo Duk Kwan. Our goal was the search of our identity and the promotion of our art world wide. We had many hours of training every day and alongside we held some meetings, discussing about which should be the role for a Youth Leader. After that we tried to organize our next moves.
This symposium offered me new knowledge about history and philosophy of Soo Bahk Do – Moo Duk Kwan, new techniques and applications, but first of all, a family. Even though we had some disagreements, we managed to build a brotherhood between us. We still keep in touch with all youth leaders' representatives, not only for our mission, but for our life too.
As we say, one image is worth 1.000 words, so I would like to share with you some of my favorite moments to see the great atmosphere by yourself.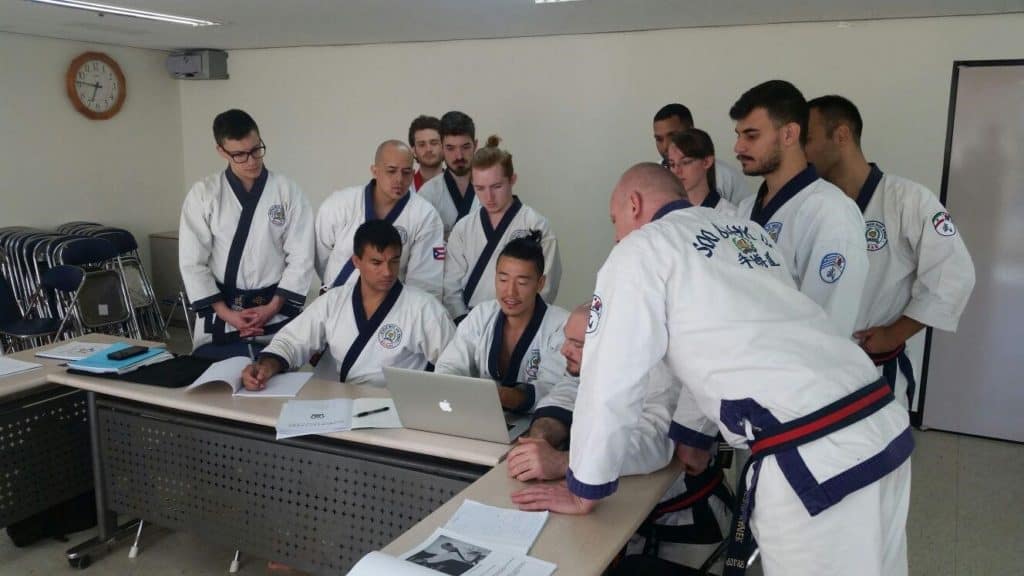 In this picture, you can see a youth leaders meeting, discussing about technology. We agreed that as long as technology grows, we have to follow.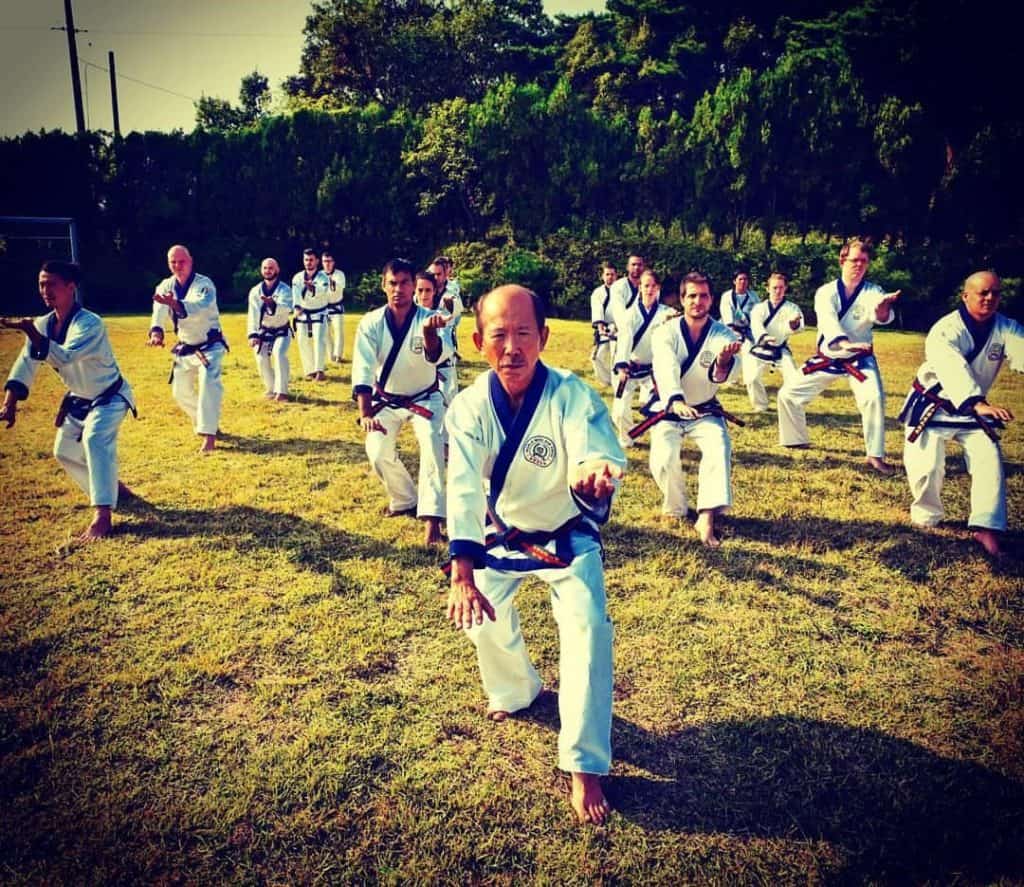 In this picture, you can see KJN H.C. Hwang teach youth leaders in the nature.
This picture is a living example about the bonds we made, the family. Youth leadership program was finished, but some of us stayed some more days in Seoul, so we decided to go out together and say goodbye to each other.
Merry Christmas and a happy new year with lots of health and good spirit.
Yours in Moo Duk Kwan
Frank Kontogiannis, Dan Bon 44834
Greece

Began training in 1967 at the age of 16, as a member of the Brooklyn Highland Park Y.M.C.A., under the guidance and training of Mr. Mike Masley, Jr., Dan Bon 10180, and tested for Cho Dan on June 18, 1969.  Now a certified 4th Dan Ko Dan Ja, and was issued his original testing date Dan Bon 13927 by Kwan Jang Nim H.C. Hwang based on his petition to honor that date and evidence showing Mr. Mike Masley and his instructors,  Mr. Robert Sohn, Dan Bon 6037 and Mr. Vincent Nunno, Dan Bon 7291, were legitimate representatives of the Founder, and Kwan Jang Nim Hwang Kee and the Korean Soo Bahk Do Moo Duk Kwan Association in 1969.

Latest posts by Roberto Bonefont (see all)