Youth Leadership Project: USA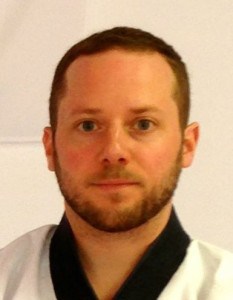 Reading Time:
< 1
minute

Dear World Moo Duk Kwan Youth Leaders,
Greetings from Oregon, USA. Congratulations on the success of the 1st World Moo Duk Kwan® Youth Leadership Symposium in Korea. Although I could not be there with you, I continue to feel the positive Moo Do energy that you all created. Frank Tsai Sa Bom Nim and Joseph Smith were both proud to represent their country and had very memorable experiences. Here in the United States many young Ko Dan Ja members have been working to create more opportunities for young leaders to come together and create lasting friendships.
This has been accomplished in many different ways including camps, demonstrations, tournaments and youth outings. It is exciting and encouraging to see so many young instructors guiding their students to become the future leaders of the Moo Duk Kwan®. Thank you all for your contribution to the Youth Leadership Program and I hope that I will have the opportunity to connect with you all soon.
In Moo Duk Kwan,
Jared Rosenthal Sa bom Nim, Dan Bon  #32740
Youth Leadership Program Representative USA

Began training in 1967 at the age of 16, as a member of the Brooklyn Highland Park Y.M.C.A., under the guidance and training of Mr. Mike Masley, Jr., Dan Bon 10180, and tested for Cho Dan on June 18, 1969.  Now a certified 4th Dan Ko Dan Ja, and was issued his original testing date Dan Bon 13927 by Kwan Jang Nim H.C. Hwang based on his petition to honor that date and evidence showing Mr. Mike Masley and his instructors,  Mr. Robert Sohn, Dan Bon 6037 and Mr. Vincent Nunno, Dan Bon 7291, were legitimate representatives of the Founder, and Kwan Jang Nim Hwang Kee and the Korean Soo Bahk Do Moo Duk Kwan Association in 1969.