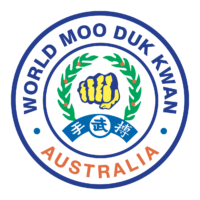 Dear World Moo Duk Kwan Members,
I hope this letter finds you in good health and spirits.
The Australian Soo Bahk Do Moo Duk Kwan Federation Committee and the Australian Technical Advisory Committee would like to formally extend this invitation to you to attend the very first Ko Dan Ja Shim Sa to be held in Australia, as well as the South East Asian Leadership Seminar (SEALS). These special events are being held as part of the celebration of the 20th anniversary of the Australian Federation in 2024.
KO DAN JA SHIM SA
12-18 April 2024

SEALS
18-21 April 2024
Kwan Jang Nim HC Hwang and the members of the World Technical Advisory Committee will be attending these events, both of which will be held at the Sydney Academy of Sport & Recreation in New South Wales, Australia. We would like to encourage everyone to come and participate in these historic events.
The South East Asian Leadership Seminar, or SEALS, will be held at the conclusion of the Ko Dan Ja Shim Sa. This event is open to members of all levels, and includes a mix of training and non-training sessions that will provide opportunities for social gatherings, allowing members to strengthen existing friendships and forge new ones. 2024 also marks the 27th anniversary of this unique event.
It would be the pleasure of the Australian Federation to welcome you to our country for these events. Please take a moment to register your interest and stay up to date with all future announcements.
Register here: australianfederation.eo.page/kdjss-seals
If you have any further questions, please contact the Australian TAC members at tac@australiamoodukkwan.com.
Yours in the Moo Duk Kwan,
Kriton Glenn
Australian Designee to World Moo Duk Kwan