On behalf of the Kwan Jang Nim,
Today, Kwan Jang Nim H.C. Hwang was honored by some of his life long students and practitioners at a small Sunday Brunch to help celebrate his 75th Birthday.  Small, but well attended by members of Region 2, present and former students of the Kwan Jang Nim at Springfield and Mountain Ave. Dojangs.  Kwan Jang Nim addressed this gathering with a short but meaningful statement about the meaning of "Connection."    He asked me to convey ..."How grateful, he is for all the Birthday greetings he received on his Birthday, and while he would like to thank everyone." It was just overwhelming to answer hundreds of messages.  But, he did convey to me,
"I wish to thank everyone who sent many messages with warm greetings and Birthday wishes." 

Kamsahamnida, 
H.C. Hwang, Kwan Jang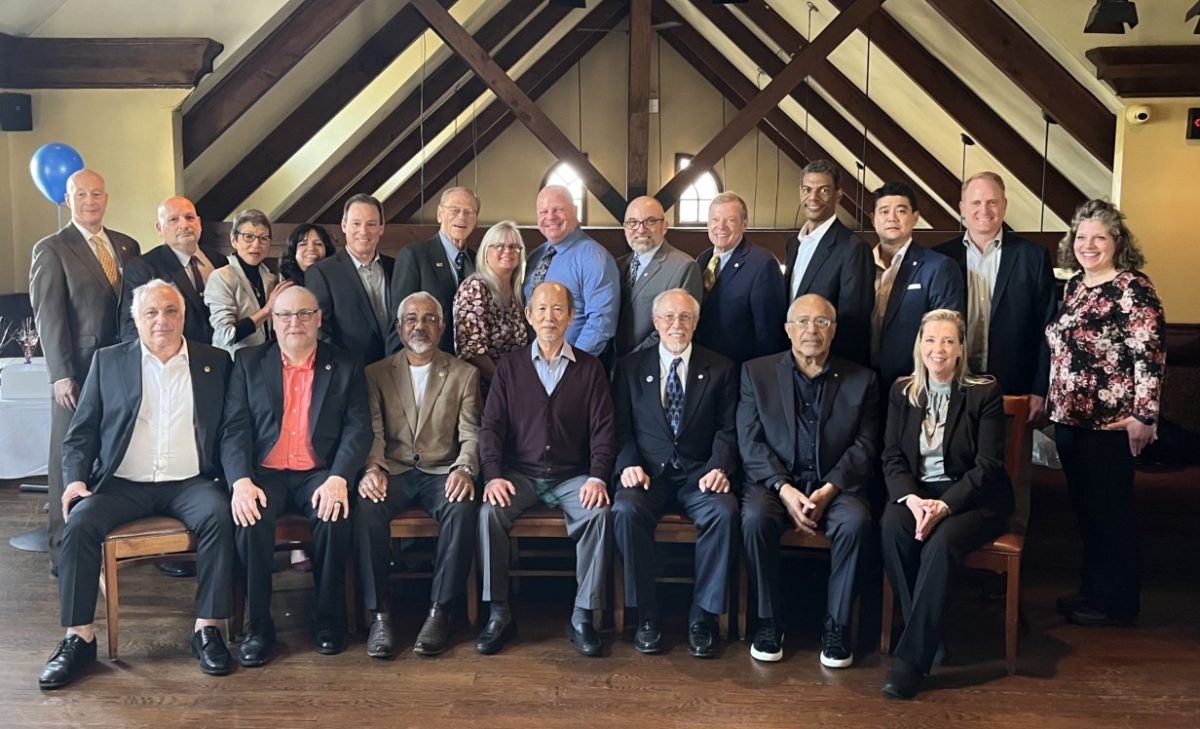 Very thankful to Denise Mullin and Dick Blake, Sa Bom Nims, for organizing this Sunday Brunch for Kwan Jang Nim and the Senior KDJ and Masters who attended with their wives and dear friends.
On behalf of our Kwan Jang Nim, Thank you.
Roberto Bonefont, Sr., Kyo Bom, #13927