It is with deep regret and sorrow that we were notified of the passing of Mitsura "Mits" Yamashita, last night, April 14th 2021, while surrounded by family and friends.  We are doing this memorial in his memory for two reasons.  First, Mits Yamashita was a student of Tang Soo Do Moo Duk Kwan, during the early or mid 1960's under Master Carlos "Chuck" Norris in Torrance, California.  As you see in the picture below, Mr. Yamashita is standing with the KJN and the Founder, and also with the Late Victor Martinov, Sa Bom Nim.  Both Mits Yamashita and Martinov SBN tested together for their Cho Dan under Master Norris, and then again for E Dan.  Unfortunately, for unknown reasons, Mr. Yamashita's Dan Bon was delayed or held up for several years.  Both Martinov SBN and Mr. Yamashita had met while training in the martial art of Yoshinkan Aikido under Master Vigil Crank.  Eventually they both made their E Dan ranking in Moo Duk Kwan together.  Then they went their separate ways to teach different martial arts.  Their relationship lasted a lifetime, because Mr. Yamashita would go on to become a 7th dan (Shihan) in Yoshinkan Aikido, being the first American to receive this honor.  In fact, both South Bay Moo Duk Kwan and Sanbukan Dojo share the same physical location for training in Torrance, CA., even today.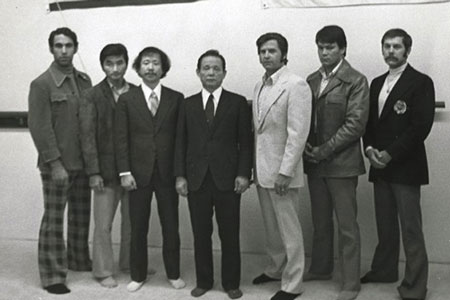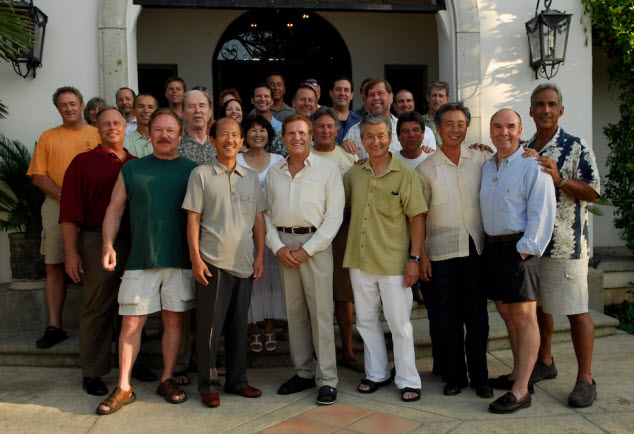 Now, we will remember Shihan Mits Yamashita for his contributions to the Yoshinhan Aikido and to all his students, some of them also Moo Duk Kwan Practitioners.  Below is a brief introduction to Shihan Yamashita from his Sanbukan Dojo website.  You can see other videos on the Sanbukan Dojo YOUTUBE site.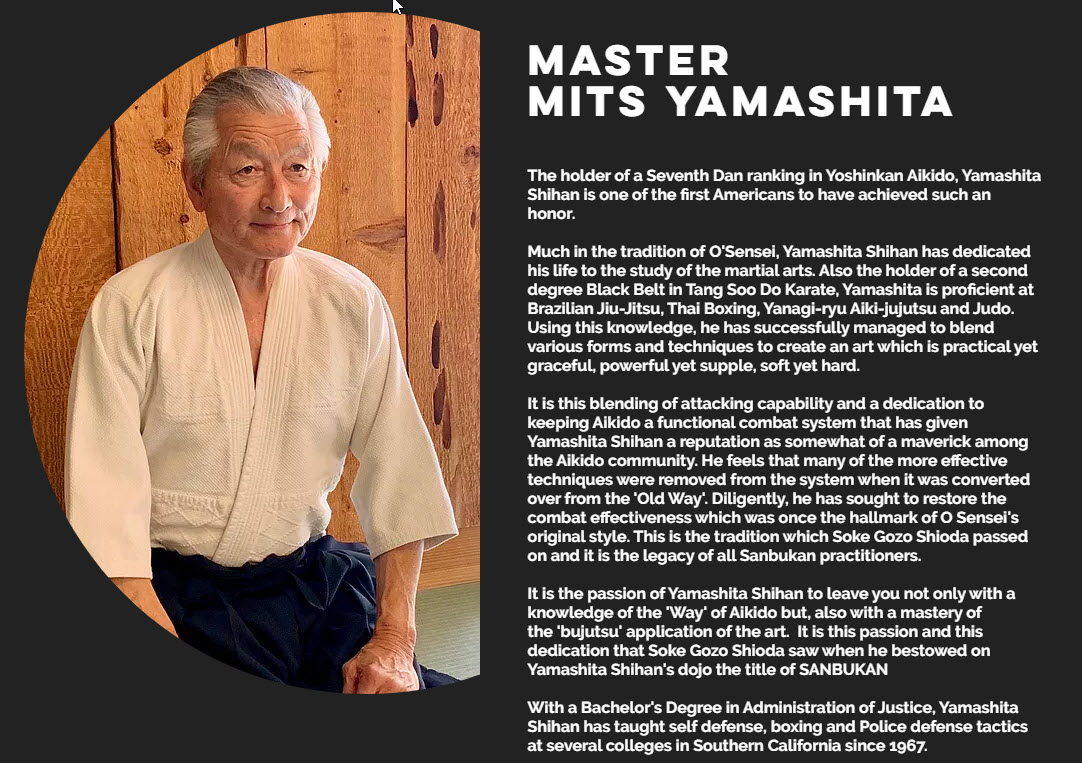 We again, send our shared sincere condolences to his family, his friends and to all his Yoshinkan Aikido and Sanbukan Dojo practitioners and followers.  May he rest in everlasting peace, Shihan Mits Yamashita, "No Worry!"
Respectfully submitted,
Roberto Bonefont, Sr., #13927