A MOMENT WITH THE MASTERS - A MUST READ!
Reading Time:
< 1
minute
Soo Bahk Do Reflections is a blogsite maintained by Tim Bennett Sa bom Nim, Dan Bon #40068, of Miramar Martial Arts Academy, Encinitas (San Diego area). CA.  His articles are written for the Moo Duk Kwan® stylists and Soo Bahk Do® Practitioners.
He recently participated in the 2013 USA Ko Dan Ja Shim Sa and Moment with the Masters in Ramona, California.  Here is the link to his latest observations and experience on the new sparring process and talks about "change."   I recommend that everyone take a moment to read through his article called,
Browse through his blogsite and read more of his observations and experiences in the Moo Duk Kwan®.
 Photo below courtesy of Tim Bennett, Sa bom Nim and Soo Bahk Do Reflections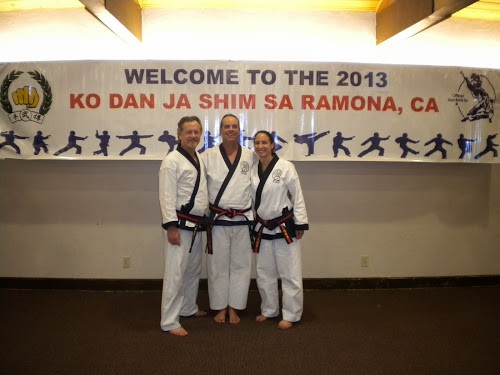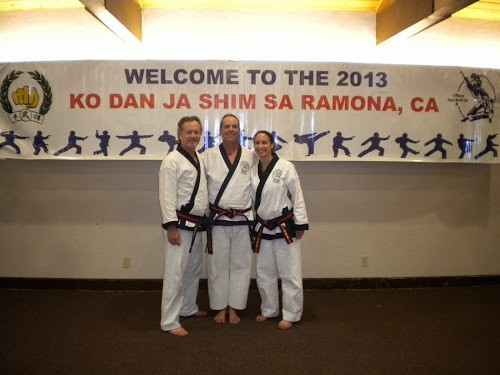 A SPECIAL THANKS TO BENNETT SA BOM NIM FOR ALLOWING US TO LINK HIS SITE TO OUR WORLD MOO DUK KWAN® AUDIENCE.  
SOO BAHK!

Began training in 1967 at the age of 16, as a member of the Brooklyn Highland Park Y.M.C.A., under the guidance and training of Mr. Mike Masley, Jr., Dan Bon 10180, and tested for Cho Dan on June 18, 1969.  Now a certified 4th Dan Ko Dan Ja, and was issued his original testing date Dan Bon 13927 by Kwan Jang Nim H.C. Hwang based on his petition to honor that date and evidence showing Mr. Mike Masley and his instructors,  Mr. Robert Sohn, Dan Bon 6037 and Mr. Vincent Nunno, Dan Bon 7291, were legitimate representatives of the Founder, and Kwan Jang Nim Hwang Kee and the Korean Soo Bahk Do Moo Duk Kwan Association in 1969.