Region 2 has Sunday Brunch with Kwan Jang Nim to honor him on his Birthday.

World Moo Duk Kwan, Soo Bahk Do Moo Duk Kwan, Tang Soo Do are registered trademarks.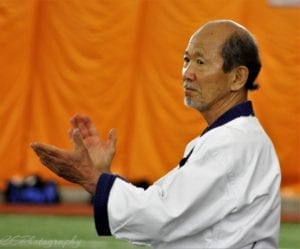 Reading Time:
4
minutes
Today (March 6, 2022), Kwan Jang Nim H.C. Hwang was honored by some of his life long students and practitioners at a small Sunday Brunch to help celebrate his 75th Birthday.  Small, but well attended by members of Region 2, present and former students of the Kwan Jang Nim at the Springfield and Mountain Ave. Dojangs.  Kwan Jang Nim addressed this gathering with a short but meaningful statement about the meaning of "Connection."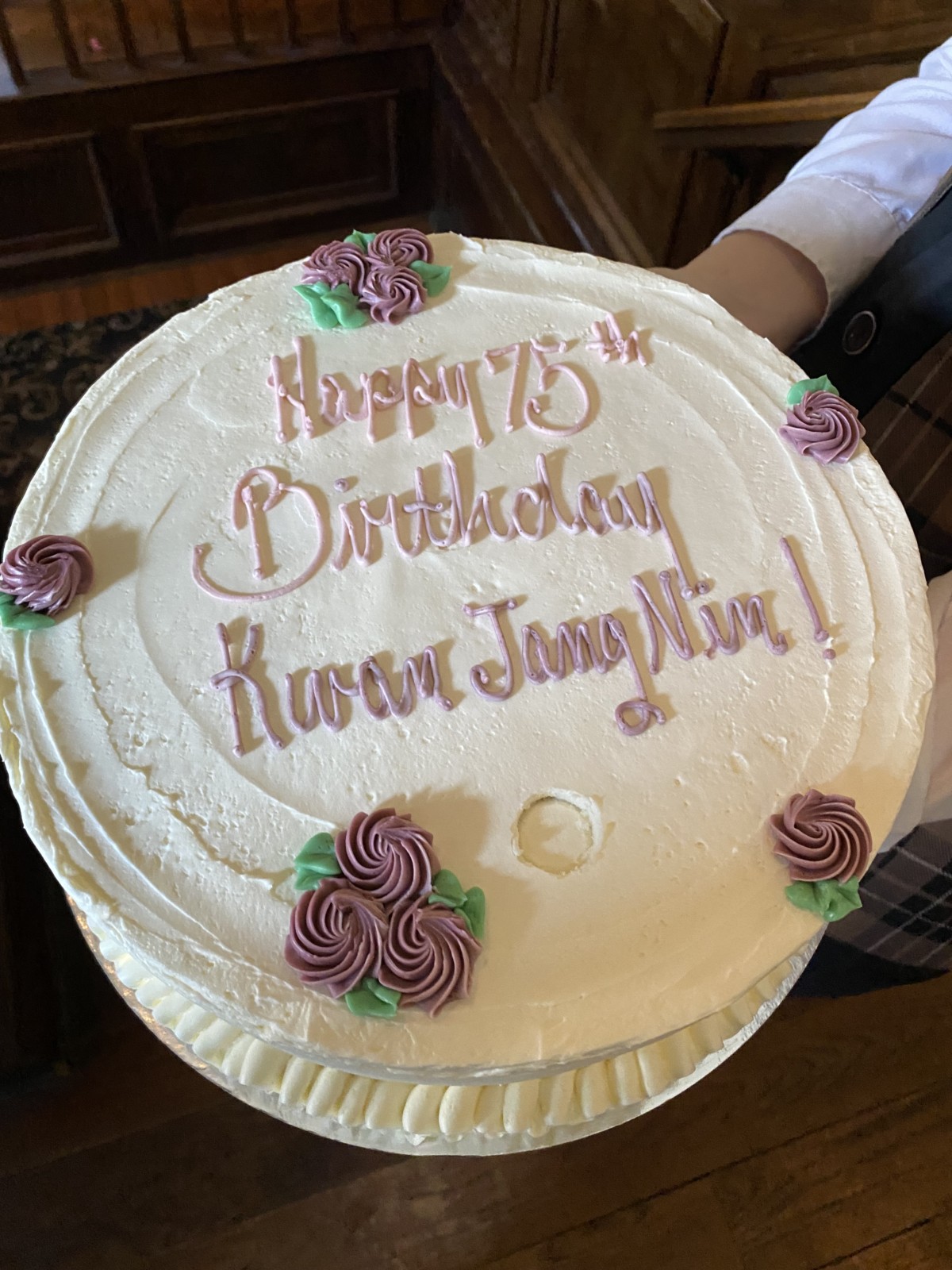 Someone removed the candle before I could take the picture.
Needless to say, when you connect with your extended Moo Do family, it's a feeling of unity, togetherness, and lifelong friendships.  The goal of the gathering was to honor and celebrate the Kwan Jang Nim H.C. Hwang's 75th Birthday, and we did that in a free and welcoming spirit.  We are all very grateful to have Kwan Jang Nim in our Region, and be able to see him often at the Springfield HQ dojang.  We are very lucky and we never take his presence with us and with the whole World Moo Duk Kwan family, for granted.  This small gathering allows us to show how really grateful we are to have such a influencing presence as we gathered in fellowship and on this Sunday morning.  I listened carefully to John Kim Sa bom Nim, who came over to the head table and shared how Kwan Jang Nim has changed his life and the lives of his children, all of whom have Dan Bons.  Kim Sa bom Nim expressed how proud he is of his children on achieving those goals.  Proud, because it has changed their lives too.  As it has changed all of our lives.  Take a moment to reflect on how it has changed your life through the training and philosophy of the art and the Moo Duk Kwan.  The Kwan Jang Nim thought he was coming to lunch with some friends, instead his local Moo Do Family surprised him, and it made him smile.  He was filled with joy and happiness.  And that, made us smile too.  SOO BAHK!
Respectfully submitted,
Roberto Bonefont, Sr., Kyo Bom, #13927
Region 2
NOTE: If you wish to leave a comment on how the MDK, the Founder, Kwan Jang Nim, the WMDK Leadership, or your Instructor changed your life.  Leave us a comment and I will ensure our Kwan Jang Nim sees them.  In Moo Do.  Stay safe and be well.