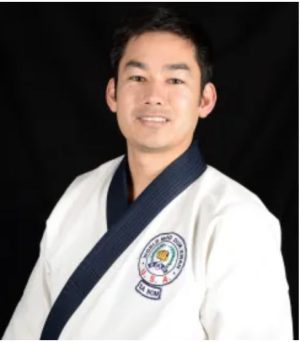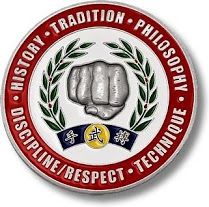 Please join us for the Digital Dojang's in-person event of the year! Come and get to know your instructors, connect with other Moo Duk Kwan practitioners, and participate in world-class seminars.
June 23-25, 2023
Midway, UT
$75 Enrollment Fee

Connect with nature at a group camp site just outside of Midway, Utah and on the edge of the Wasatch Range. Classes include early morning sessions on Moo Pahl Dan Khum (Chi Gong exercises), learn a staff form, effective wrist releases and wrist locks, and participate in the special "Baek Hyung" workout. Circle around the campfire at night and hear stories of the early days of the Moo Duk Kwan, founder Hwang Kee, and other pioneers.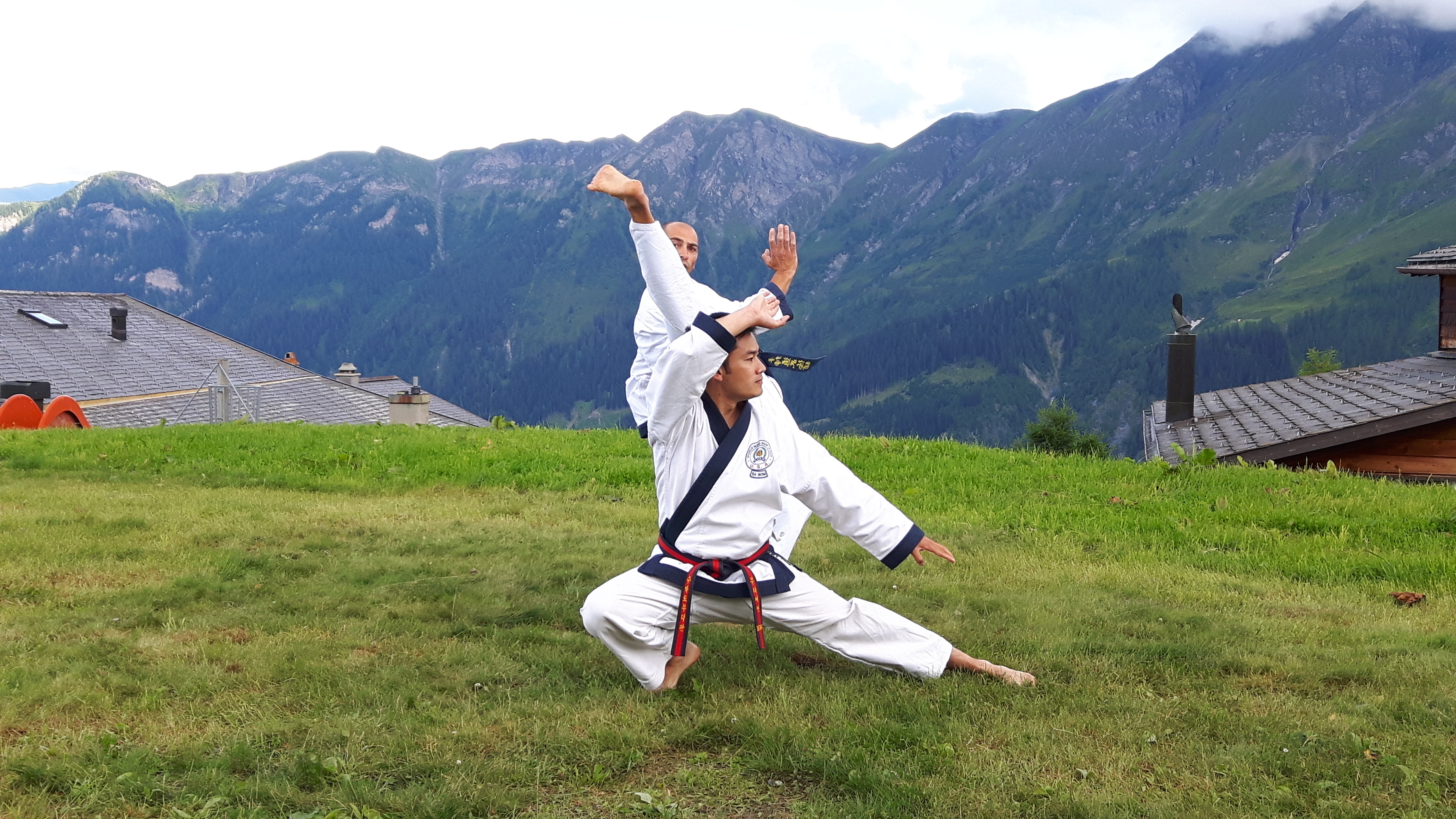 WHO CAN ATTEND?
The full camp is open to all members ages 7 and over with tracks for children, adults, and dan members. Visitors are invited who train in a Korean martial art with lineage back to the Moo Duk Kwan such as Tae Kwon Do or Tang Soo Do.
VENUE
The event will be held at a group camp site outside of Midway, UT: Soldier Hollow Group Site. You can park a camping trailer, a tent, or reserve accommodations in Midway or Heber City.
SCHEDULE OF EVENTS
Friday
Class
Participant
3:00 pm
Camp Set Up
All
7:00 pm
Moo Duk Kwan Ki Cho
All Ranks
Saturday
Class
Participant
7:00-7:45 am
Moo Pahl Dan Khum
All Ranks
8:00-9:15 am
Breakfast
9:30-10:30 am
Ho Sin Sul Footwork
All Ranks
10:45-12:00pm
Kan Bong – Long Staff
All Ranks
12:00-1:00pm
Lunch
1:15-2:30 pm
Ho Sin Sul
All Ranks
2:45-4:00 pm
Kan Bong – Long Staff cont'd
All Ranks
4:00-5:00 pm
Free Time
5:00-6:30 pm
Dinner
7:00-8:30 pm
Bong Ho Sin Sul
Dans Only
9:00-10:30 pm
Baek Hyung Seminar
All Ranks
Sunday
Class
Participant
8:00-9:00 am
Moo Pahl Dan Khum
All
9:30 am
Breakfast and break down camp
KAN BONG SEMINAR
Learn the Tang Soo Do 6′ wooden staff, including basic holds, stances, strikes, and blocks. Bong Hyung Il Bu and Bong Hyung E Bu will be introduced. When you pre-register for the summer camp, you will receive promo code for FREE access to the "Staff Training" course on the Digital Dojang so you can prepare for this exciting seminar.