World Moo Duk Kwan Fundraiser
Recently I wrote a short article on the history of the WMDK lapel pins. Click on this link to read further on the history of the WMDK pins.  https://worldmoodukkwan.com/moo-duk-kwan-pins-some-history/
NOW YOU CAN PRESENT YOUR STUDENT WITH THEIR GUP PINS ALONG WITH THEIR CERTIFICATES.  USE IT FOR A "STUDENT OF THE MONTH" PROGRAM.  THEY MAKE GREAT GIFTS.
PRE-ORDER ONLY
Now, these lapel pins are available to all WMDK members.  With the help of  the Grey Water Ops and through a fundraising project with them, you can now purchase these pins by going to this website MDK PINS and completing a PRE- ORDER for your pins.  Each pin of your choice is available for $10.0 (US) plus shipping, or a set of all pins for $40.00 (US) plus shipping.  The pins are slightly larger (1/2 inch in size) than the originals, but the quality is superb.    What is a PRE-ORDER?
How it works...
Because this company is willing to produce them, 50% of the purchase price will be given to the U.S. SBDMDK Foundation, the other 50% will be given to the company to cover production costs.  So the WMDK does not have to front any costs to produce the pins.  HOWEVER... the company will need to meet the minimum production of the pins, which is 100 pins.  So, you PRE-ORDER yours pins, and as soon as the production pre-orders reach 100 orders, they will produce and ship the pins to you.  The company will notify us when the production begins.  Go to the MDK PINS link above to order your pins today.  PLEASE UNDERSTAND THERE WILL BE A DELAY IN PRODUCTION.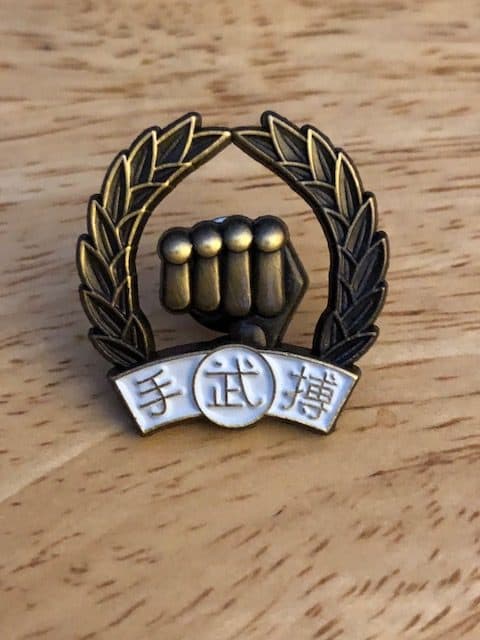 AGAIN, THIS IS A WMDK FUNDRAISER, ALL PROCEEDS (50%) WILL GO TO THE U.S. SBDMDK FOUNDATION.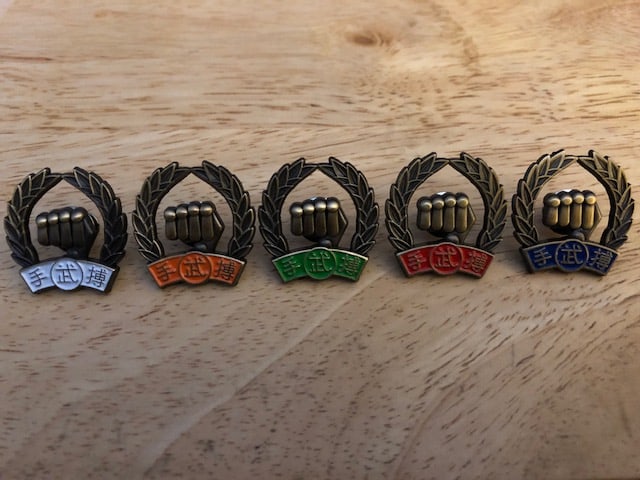 THANK YOU FOR YOUR SUPPORT ON THIS FUNDRAISER FOR THE WORLD MOO DUK KWAN.
IN MOO DO,
ROBERTO BONEFONT, SR.  #13927