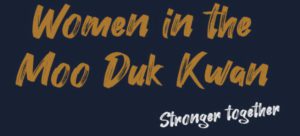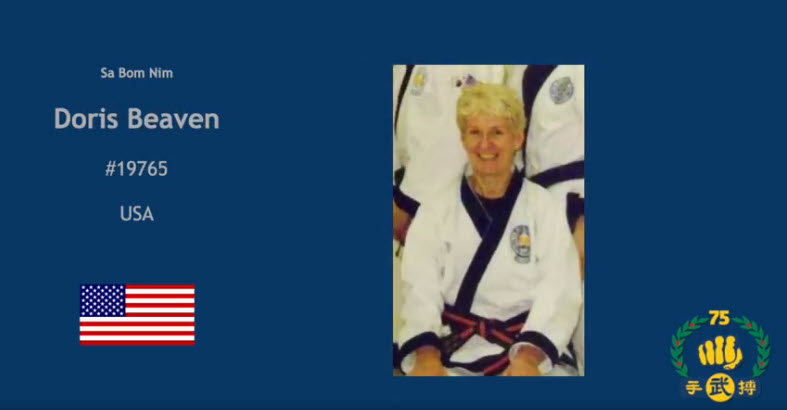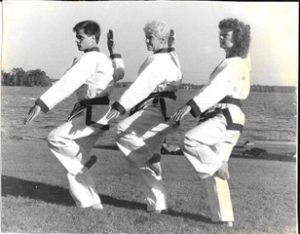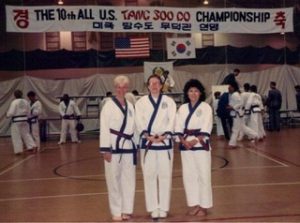 Sa Bom Nim Doris Beaven began training in Soo Bahk Do in 1971 under Richard Byrne SBN (14945).  She received her Cho Dan from Byrne SBN in 1974 and opened her dojang, Bay State Tang Soo Do at the Beverly Regional YMCA.  This would eventually become dojang SA26, a dojang that would run for over 40 years at various locations in the Cape Ann area of Massachusetts.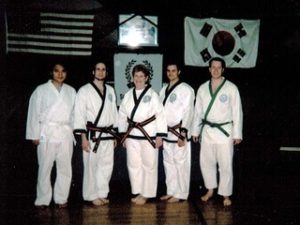 When the Charter Convention took place, Byrne SBN did not participate, so Beaven SBN asked and was accepted to train under charter member Robert Beaudoin SBN (5661) and join the Federation.  She re-tested for her Cho Dan and was given Dan Bon 19765.  Later, Beaven SBN would make a similar choice to change instructors so that she could remain with the Moo Duk Kwan, this time becoming a student of charter member Ben Cortese SBN (11689).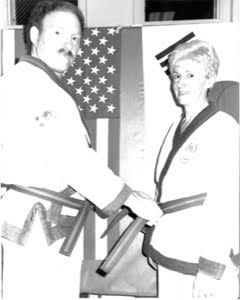 At the 1987 Ko Dan Ja Shim Sa in Springfield, NJ, Beaven SBN tested for Sa Dan alongside fellow pioneering women of the Moo Duk Kwan, Mary Ann Walsh SBN and Keiko Mason SBN, who were candidates for O Dan and Sa Dan, respectively.  She would go on to serve the USA  Federation and USA Region 1 for many years as the Region 1 Examiner and a Studio Owner before retiring from active teaching in the late 1990s.  She still maintains a strong connection with her students today, and her example of discipline, endurance, honesty, and integrity remains as strong as ever.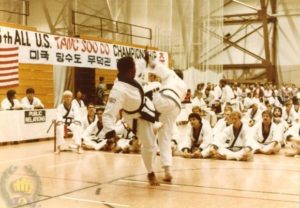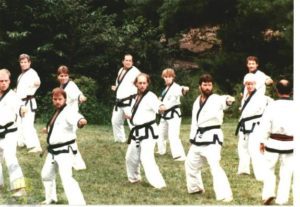 Respectfully Submitted by
P.J. Steyer, Sa bom Nim, TAC Assistant and  Region 5 Examiner
Australian Soo Bahk Do Moo Duk Kwan Federation